Earlier this year, two journalists from Vietnamese online news site Tuoi Tre News went into a vigorous investigation on the sand trade between Vietnam and Singapore which was reported in a 3-part series of articles.
They discovered that a large amount of sand was unethically exported by Vietnamese companies to Singapore, despite a suspension on dredging in Vietnam since 2009.
And some of the sand was used for land reclamation at Pulau Tekong and Changi.
What their findings reveal:
The journalists discovered that a large amount of sand -- approximately 900 000 cubic metres of sand -- was transported from Vietnam to Singapore from Jan 1 to Feb 23 this year.
They also found out that the Vietnamese sand has been imported to Pulau Tekong to contribute to the expansion of land mass from 657 hectares to 3310 hectares, an addition of land the size of almost 5 Toa Payoh towns, since 2009.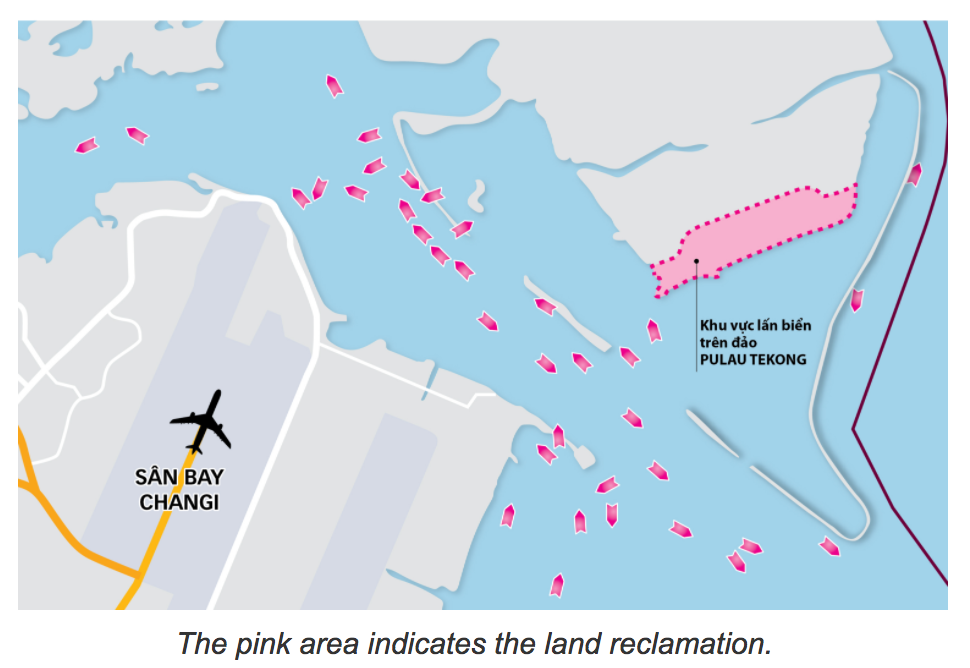 Journalists' investigative skills: 10/10
They followed ships in both countries via tracking technology, even making trips down to various Vietnamese provinces and Singapore.
They even worked undercover as tourists, so that they can obtain a clearer view of Pulau Tekong. They also hired driver to drive down areas with sand piles and even knocked on the doors of commercial firms involved.
Here's the evidence they gathered:
- Five out of 40 ships were observed entering three Vietnamese provinces, Kien Giang, Khanh Hoa and Ha Tinh, to source for sand were hired by a Singaporean firm. On another occasion, nine out of ten were spotted preparing to transport sand to Singapore at Khanh Hoa.
- Sand was transferred from Vietnam to Pulau Tekong and 'Changi Villa' (located adjacent to Changi Airport).
They saw the exact same ship that they spotted in Vietnam a few days back in Pulau Tekong:
In late February, the Tuoi Tre correspondents spotted a bulk carrier named Peterborough, which had been to Phu Quoc Island off the southern Vietnamese province of Kien Giang one week prior, docking near Changi.

The Peterborough was docking near the Yangtze Harmony, another carrier which appeared to be unloading sand dredged from Vietnam onto Tekong Island.
-Numerous sand piles of approximately ten-metre tall were observed along the Changi Coast, Tanah Merah Coast, and Aviation Park Streets as well.
If you ever cycle by the long stretch of Changi Coast Road, you might notice several tall piles of sand along the way that looks something like this:
Vietnam companies exploited loopholes to profit from Singapore's need for sand for reclamation
Despite imposing a ban on sand export in 2009, Vietnam gave an exception to allow companies to be involved in river or sea dredging projects to sell dredged sand to recoup their expenses.
However, this exception was exploited by companies to reap profits from selling dredged sand and evade tax payments at the same time with low export sand prices, according to Tuoi Tre News on Mar 4: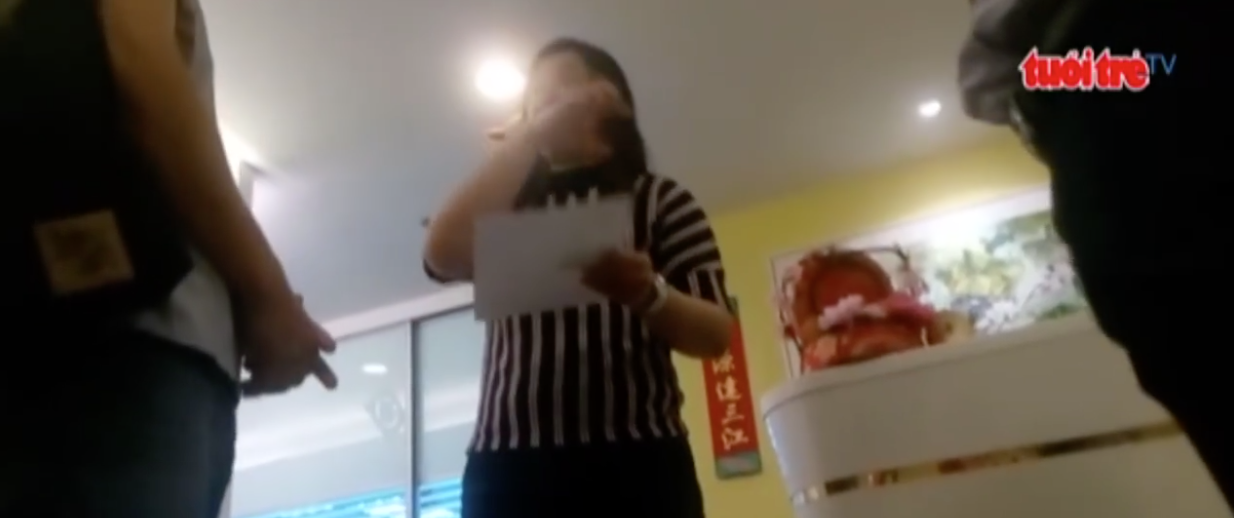 As firms reap profits by getting around the loopholes of regulation, local villagers of various provinces in Vietnam suffer from the resulting environmental degradation.
Their sources income were threatened, particularly for those who earn a living by catching lobsters and snails. Moreover, their houses are also at risk of collapsing anytime due to coastal erosion as a result of dredging.
The Ministry of National Development spokesperson: "[We] will continue to explore, new and innovative means to reduce our reliance on sand.
In response to Mothership.sg's queries, MND spokesperson said,
Land reclamation helps provide us space for our nation's growing needs. In Singapore, the import of sand is done on a commercial basis. We have put in place strict control measures to ensure that contractors who supply sand to Singapore meet all prevailing rules and regulations of the source country. They must also only source sand from legally permissible areas, comply with all the environmental protection laws of the source country, and have the proper sand export documentation and permits from the relevant authorities in the source country.

The volumes of sand imported into Singapore each year from the different sources vary according to the availability of sand and the requirements of the reclamation and construction projects. Some of these reclamation projects are in areas such as Pulau Tekong and the Tuas Terminal.

Given our geographical limitations, it is highly challenging for Singapore to achieve self-sufficiency in the materials needed for our reclamation and construction projects, which are necessary for infrastructure development and to provide a quality living environment for Singaporeans.

Nevertheless, we have been exploring, and will continue to explore, new and innovative means to reduce our reliance on sand. For example, we have been recycling excavated materials from the construction industry to replace a proportion of sand in some reclamation projects. We have also piloted a polder development in Pulau Tekong, which reduces the volume of sand needed as compared to traditional reclamation. We will continue to monitor and improve these efforts.
Watch the summary of the investigative report by Tuoi Tre TV with English subtitles here:
Top photo from screenshot of Tuoi Tre TV video
Related articles:
S'pore has stopped buying sand from Cambodia, for now
S'pore law firm reportedly hired by Cambodian NGO to investigate S'pore's sand imports
If you like what you read, follow us on Facebook and Twitter to get the latest updates.
If you like what you read, follow us on Facebook, Instagram, Twitter and Telegram to get the latest updates.