Logan is the latest Wolverine movie to hit cinemas.
Reviews have been incredibly positive, with the film garnering a 93% on movie aggregator website, Rotten Tomatoes.
Like all movies, there have been negative reviews as well.
This has mostly to do with the overly seriousness tone of the movie, or gratuitous displays of violence.
One comic shop in Singapore, however, offered a rather unique critique of the movie.
Context
Now, before we get on to the backlash, because *spoiler alert* there was backlash, let's just run through who is who in the film.
Hugh Jackman is Wolverine/ Logan, and X-23, played by Dafne Keen, is the superhuman 11-year-old girl who was bred using his DNA.
Here they are.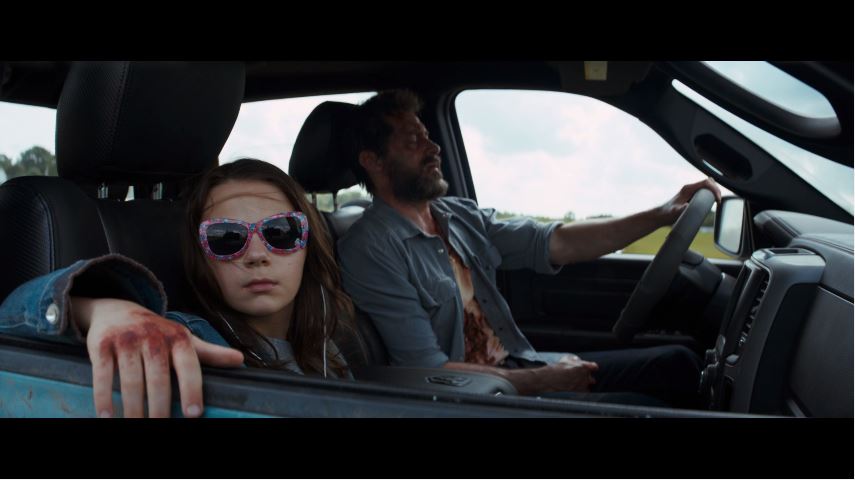 You probably can deduce their relationship from just these two photos alone.
A sort of father-daughter dynamic.
Older, fuller, sexier
Absolute Comics is a retailer of comics, t-shirts, specialty games, and action figures.
They've been around since 1991.
On March 1, they did a quick review on their Facebook page.
Here it is.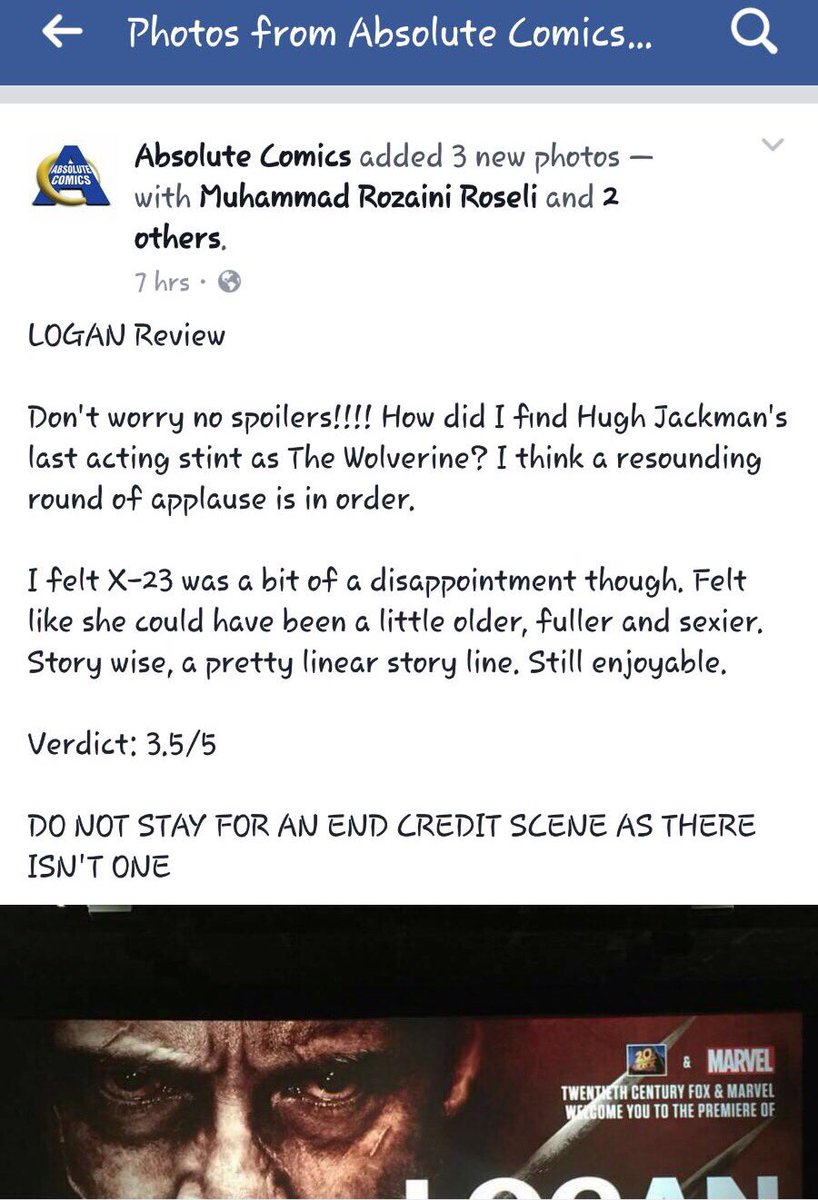 The part many focused on was this.
"I felt X-23 was a bit of a disapointment though, felt like she could have been a little older, fuller and sexier."
The backlash was swift.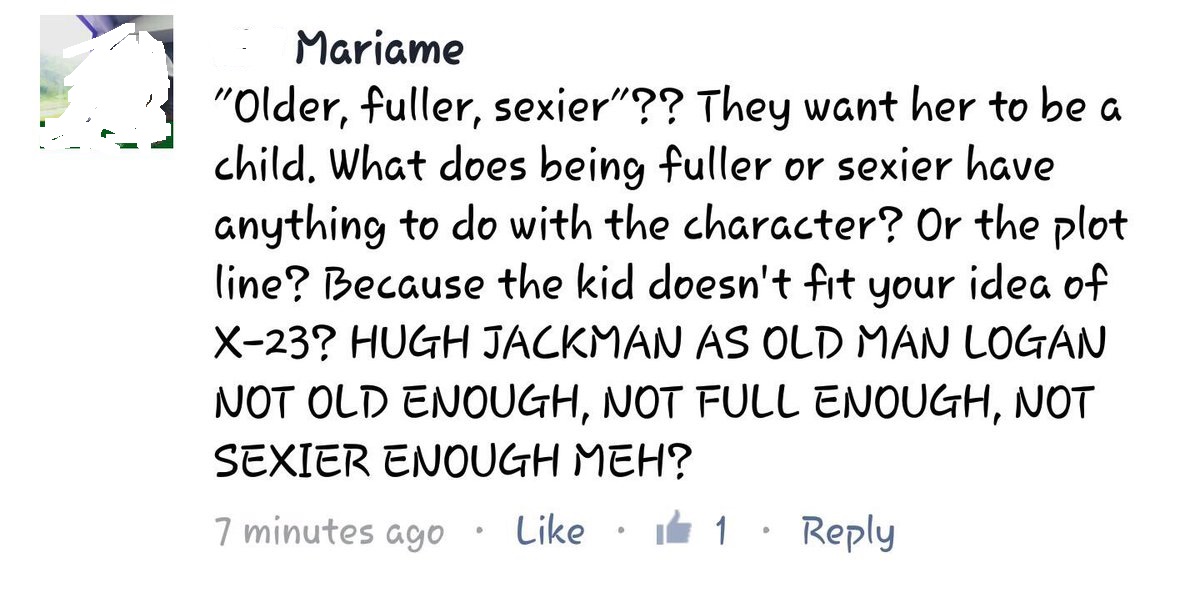 In case you can't read the comment.
"Older, fuller, sexier? They want her to be a child. What does being fuller or sexier have anything to do with the character? Or the plotline? Because X-23 doesn't fit your idea of X-23?

Hugh Jackman AS OLD MAN LOGAN NOT OLD ENOUGH, NOT FULL ENOUGH, NOT SEXIER ENOUGH MEH?"
You might have noticed some of the tweets mentioning a response of some kind.
Well, it turns out, aside from their Facebook review, many commenters were upset at a follow-up comment by someone who appears to be the reviewer.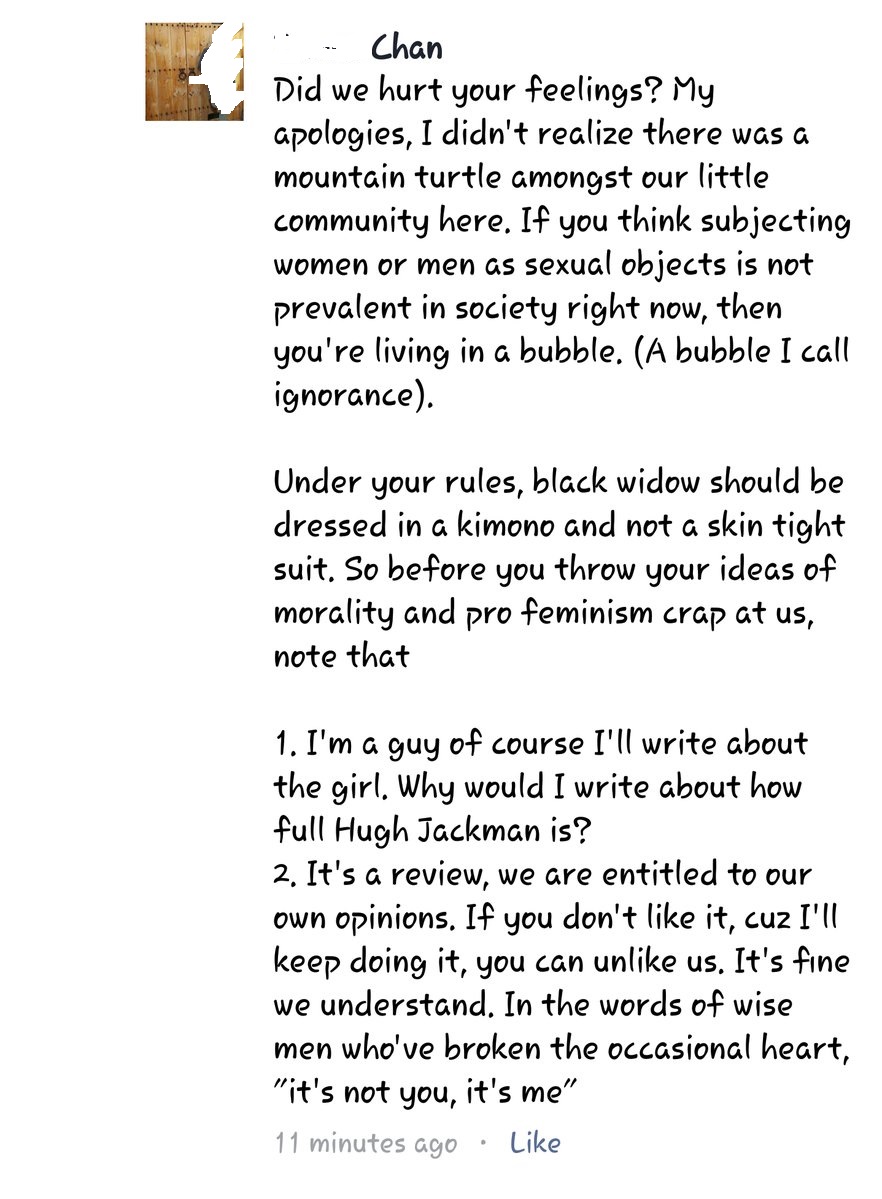 Did we hurt your feelings? My apologies, I didn't realize there was a mountain turtle (Chinese term for someone who is behind the times) amongst our little community here. If you think subjecting women or men as sexual objects is not prevalent in society right now, then you're living in a bubble. (A bubble I call ignorance).

Under your rules Black Widow should be dressed in a kimono and not a skin tight suit. So before you throw your ideas of morality and pro feminism crap at us, note that

1. I'm a guy of course I'll write about how full Hugh Jackman is?

2. It's a review, we are entitled to our own opinions. If you don't like it, cuz I'll keep doing it, you can unlike us. It's fine we understand. In the words of wise men who've broken the occasional heart, "it's not you, it's me".
Much wise, very man.
Top image from 20th Century Fox's YouTube
If you like what you read, follow us on Facebook and Twitter to get the latest updates.
If you like what you read, follow us on Facebook, Instagram, Twitter and Telegram to get the latest updates.