Collin Wang, and his Nanyang Technological University(NTU) classmates started a communications campaign to foster a sporting community of young adults with physical disabilities.
Together, they came up with a few nifty designs to raise awareness of disability sports, and placed it along MRT stations.
Here they are.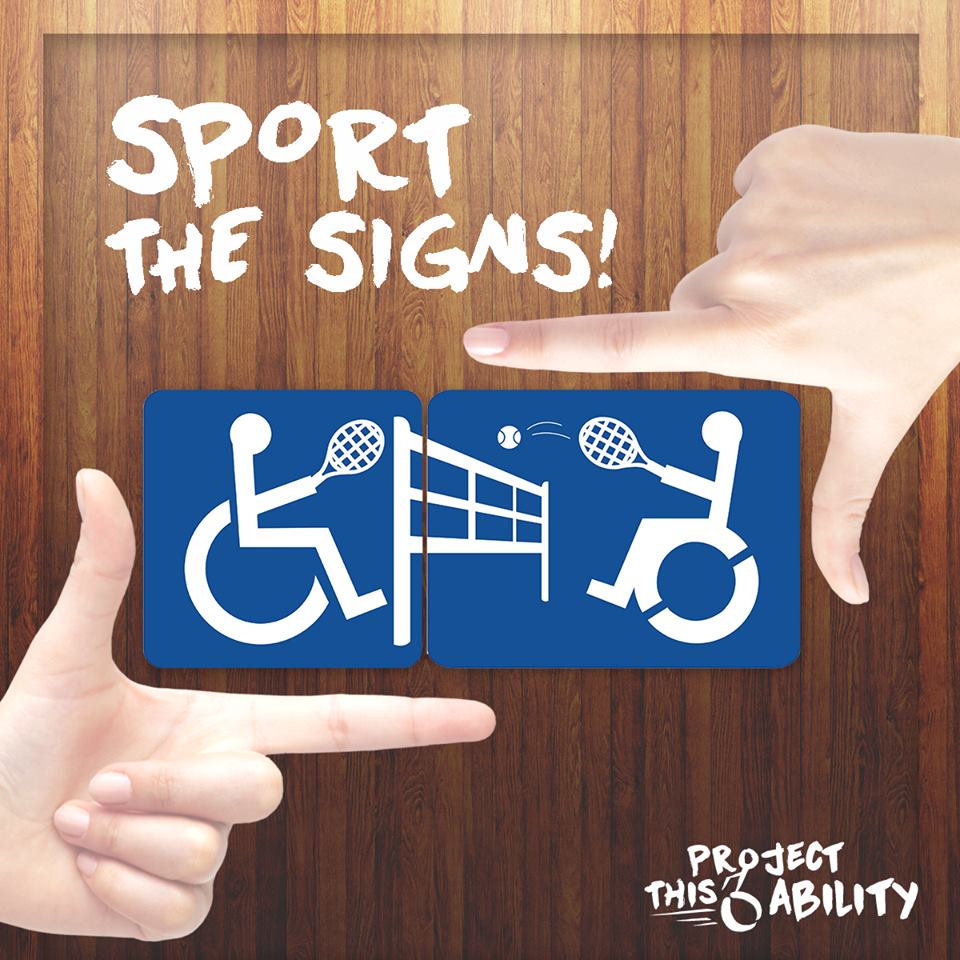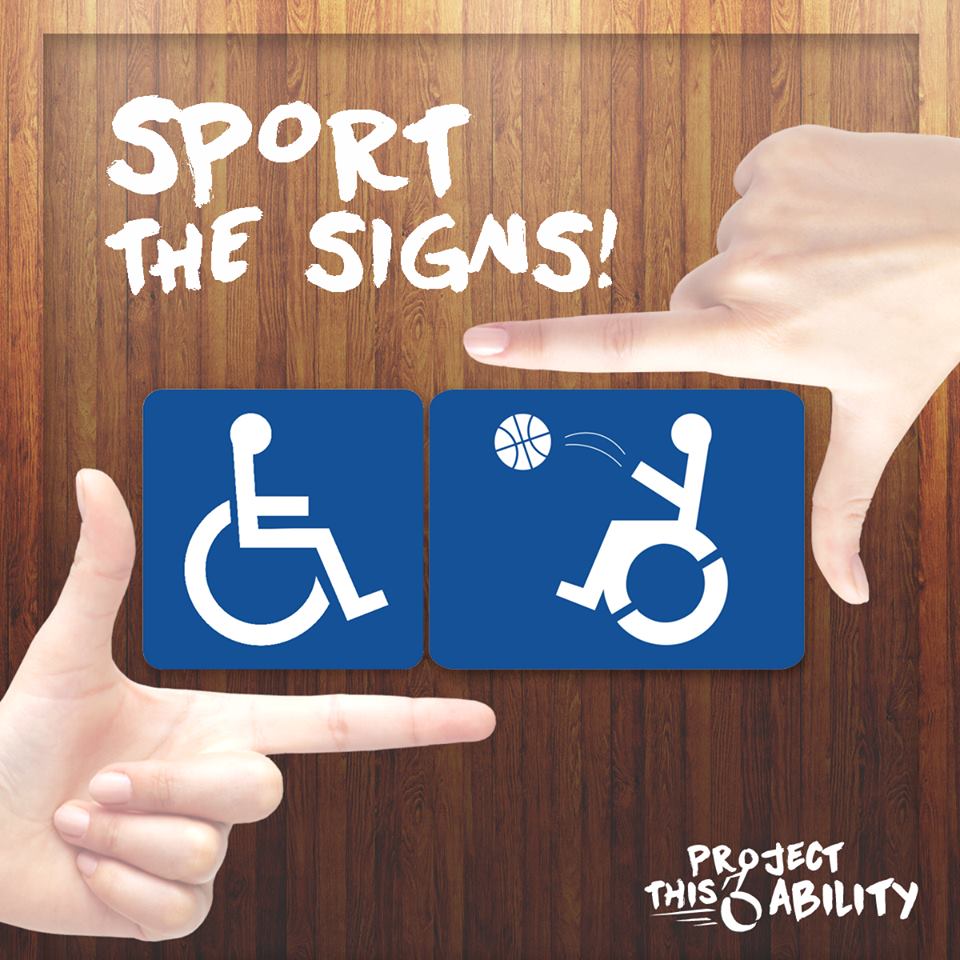 But for the purpose of this article, let's focus on this table tennis one.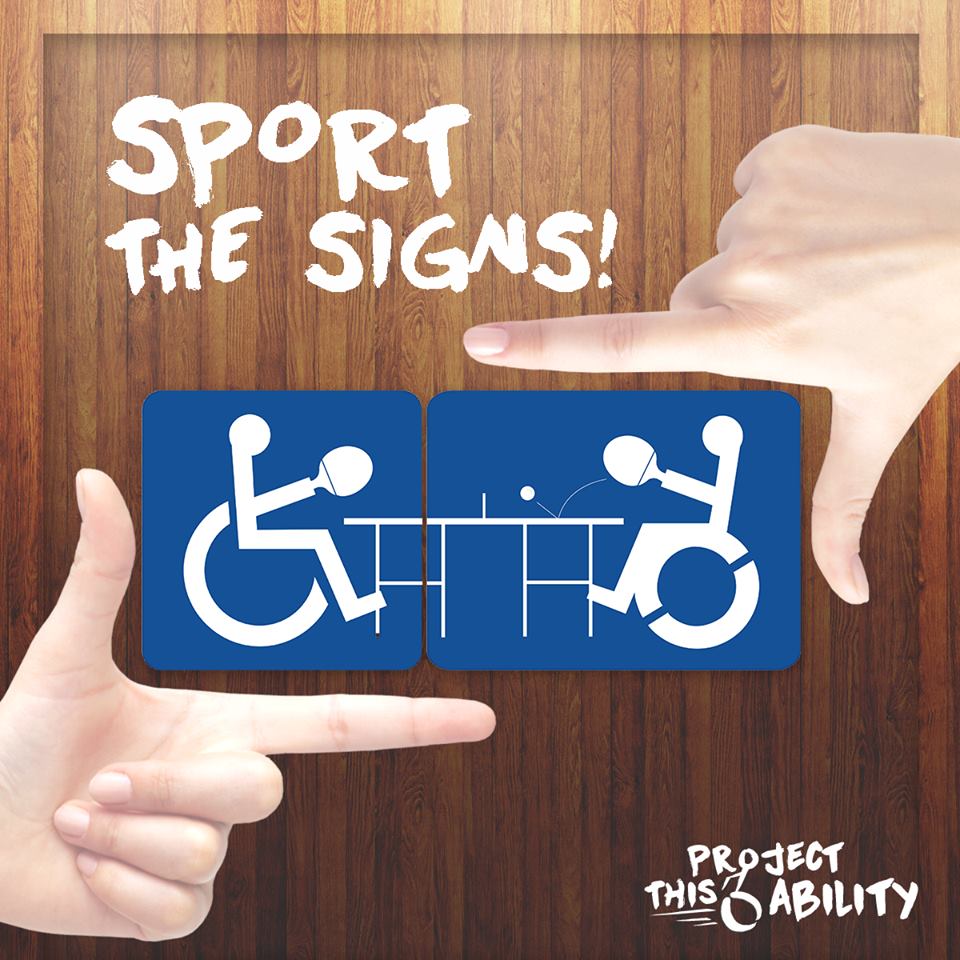 An international organisation picked up on the innovative design, which would eventually lead to this Facebook post by Wang calling them out.
Project This Ability confirmed with Mothership.sg, that the organisation in question is the International Table Tennis Federation (ITTF), based in Switzerland.
What happened?
ITTF uploaded the design with no credit to Project This Ability.
Here is their version with a new hashtag. #tabletennis4all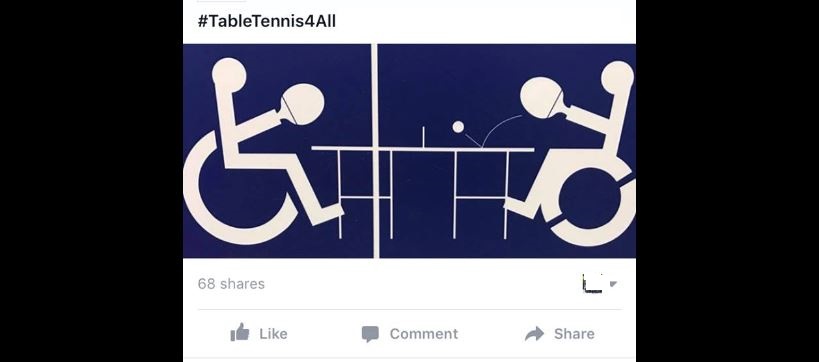 Now, someone probably tipped Project This Ability off over this surprise feature.
And naturally, they asked if ITTF could credit them for their original work.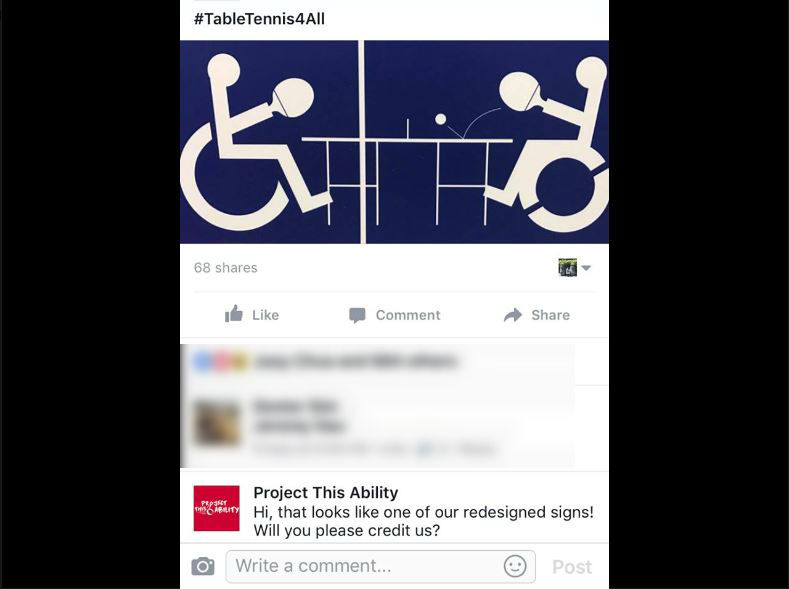 No reply.
Cool, maybe they were busy, or weren't really monitoring their social media page.
So one of the members sent an email to them.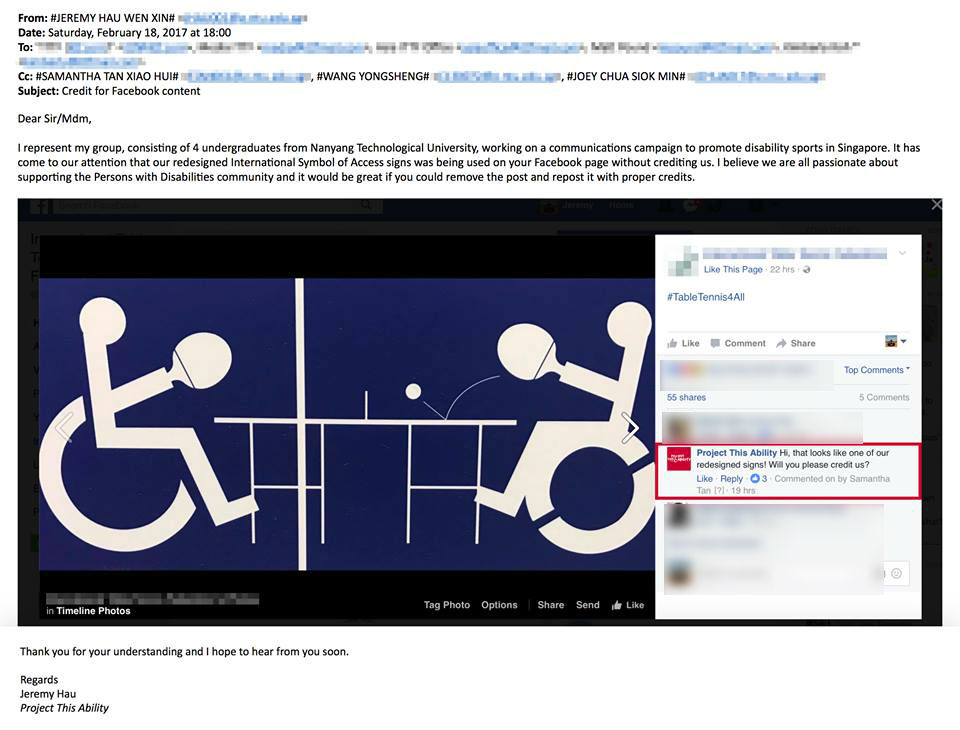 It was basically asking them to credit Project This Ability for the image.
A perfectly reasonable request
However, ITTF wasn't particularly pleased with this turn of events.
This was their response to the email.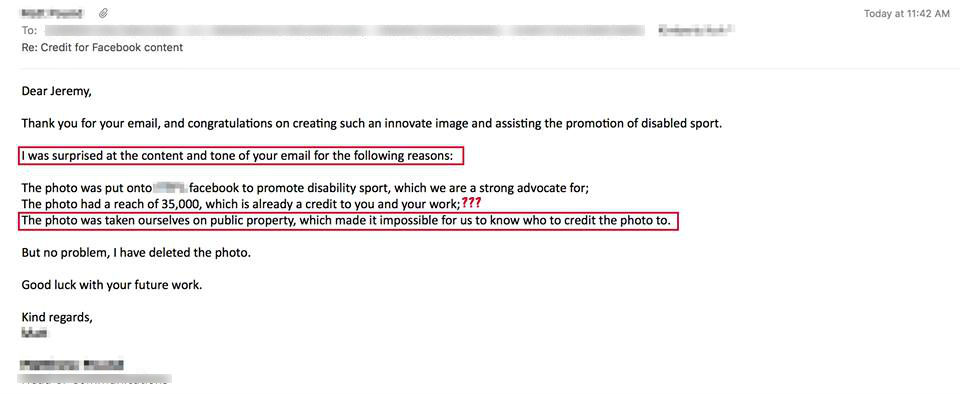 They gave three reasons for not crediting Project This Ability:
- They are advocating for disability sports.
- The photo reached a lot of people, so that should be credit enough.
- The photo was taken in a public place, which made it impossible for them to know who to credit.
And instead of just crediting the project in their post, or even the comments section, they instead took down the entire post.
Justification
Obviously, the first 2 reasons does not justify anything much, advocating for disability sports is great, but it doesn't mean you are excused from crediting people for their works.
To their second point, reaching a lot of people without crediting the original creator of the work is no different from reaching a few people without crediting the original creator, in fact, it is arguably worse.
The last part though does give ITTF some leeway. It is true that Project This Ability had indeed placed these signs all over MRT stations to raise awareness, so someone could have taken a photo of the sign without knowing who it was created by, right?
Well, not exactly.
Check out one of their actual signs in an MRT station.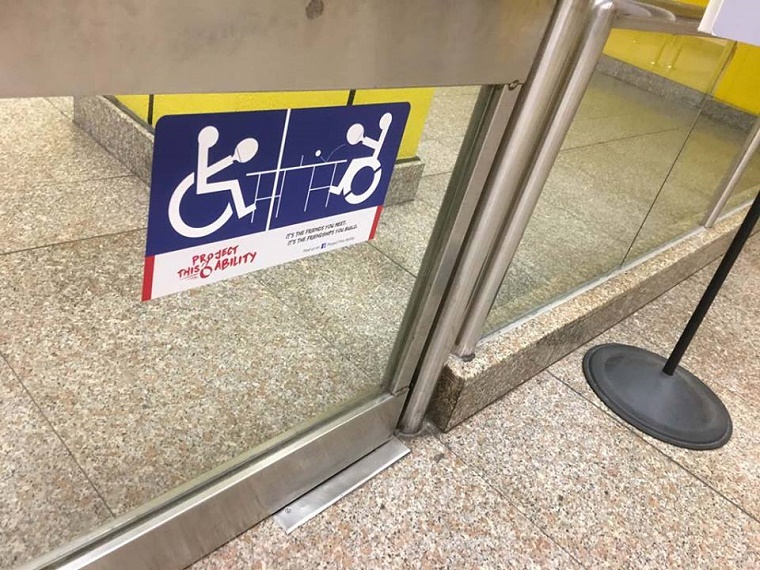 As you can see, it's incredibly difficult to not see the "Project This Ability" especially if you're taking a photo of it.
Whelp.
Since you are here, can spend some time placing these local films on your queue:
5 actually watchable local films to check out right now… for free
All images from Facebook
If you like what you read, follow us on Facebook and Twitter to get the latest updates.
If you like what you read, follow us on Facebook, Instagram, Twitter and Telegram to get the latest updates.