This is Stephanie Ho, a freelance illustrator and graphic designer.
A Temasek Polytechnic graduate, she worked for awhile as an in-house designer with two companies before striking it out on her own, and has since gone on to create things like this:
This:
And also this:
Ho is part of the Band of Doodlers, a local group who has also done some pretty epic wall work, which you can see more of here.
But we're here to talk about a wall mural she painted on the wall of a couple's new Build-to-Order flat, just before they moved in.
Ho was commissioned by the couple to create what she calls a "meowtain" — a mountain of cats. Here's her finished product, which she worked on from scratch with Nippon Odorless All-in-One paint, over a period of six hours: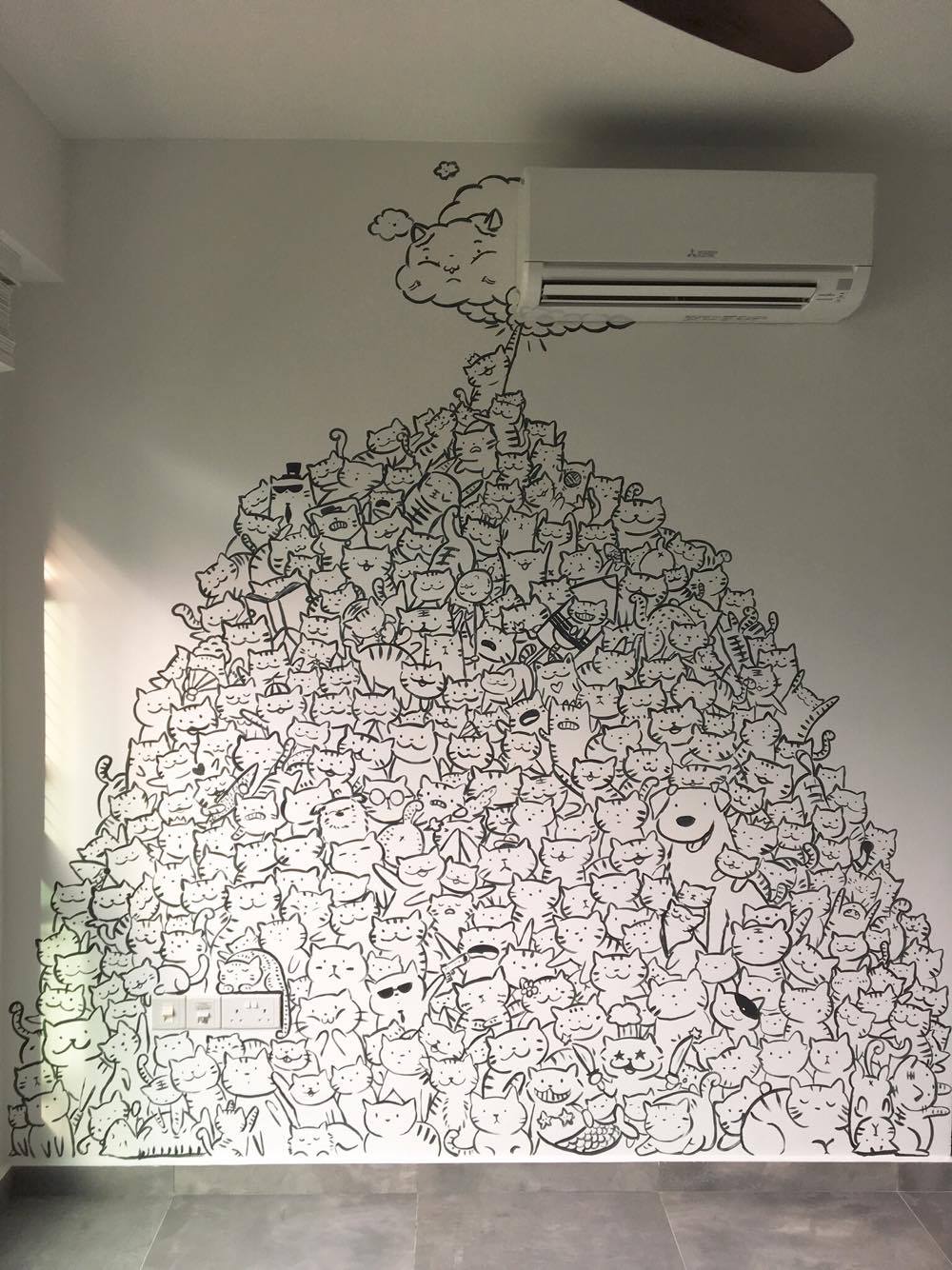 (By the way, can you spot the two dogs? There's a Labrador, who belongs to the husband's family, and a Shih Tzu, the wife's pet who has passed on, added on the couple's request.)
Ho recorded her work in a cool timelapse that shows her working on it from start to finish, and we all love a good timelapse, so here it is:
We think it's meowvellous, and completely worth the S$1,000 the couple paid for it :]
Wanna get one too? Ho, who works under her moniker Muffinsaurs, is open for business, but with art direction and colour it'll cost you more.
If you like what you read, follow us on Facebook and Twitter to get the latest updates.
If you like what you read, follow us on Facebook, Instagram, Twitter and Telegram to get the latest updates.