If you're a first time BTO buyer and have done the sums, you would have realised that it might be more prudent to consider purchasing a home in a non-mature estate.
Lower prices mean more savings, which means more money to spend on other things. Like a holiday. Or planning for a family. Or both.
Estates further out from the CBD gives you pretty much the same amenities plus some of the most quirky gems on the island. Check out why these could be some of the best places to stay in Singapore.
1. Bukit Batok / Bukit Panjang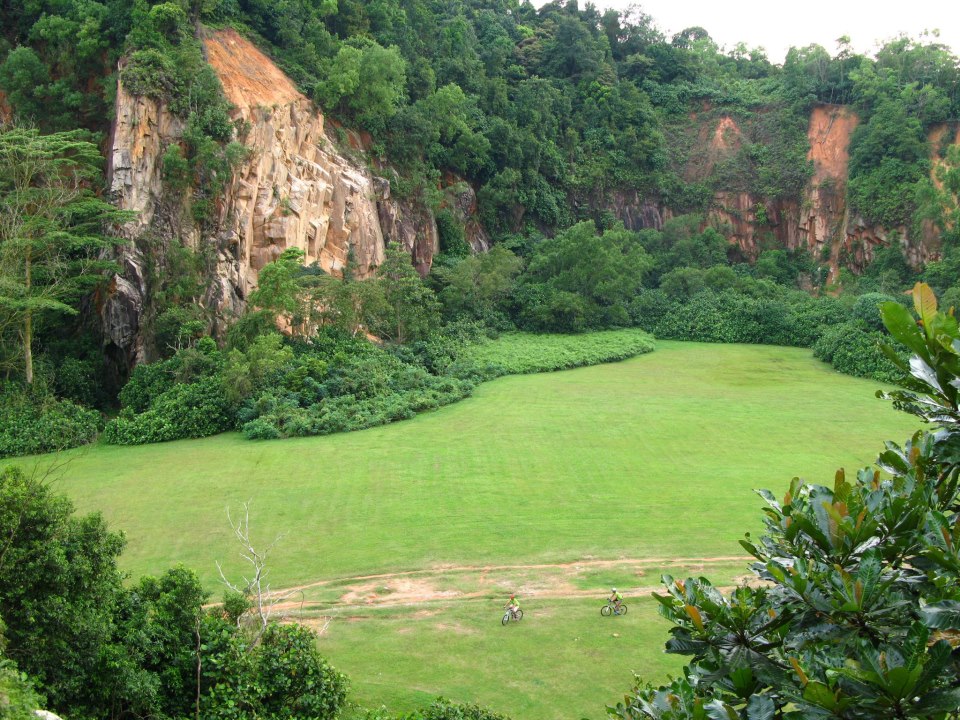 Hidden spot: Dairy Farm Nature Reserve (Map)
Dairy Farm Nature Reserve is so awesome it has to be shared between Bukit Batok and Bukit Panjang estates which border the reserve. Whether cycling, hiking, a leisurely walk or jog, this is the perfect location if you would like an alternative to MacRitchie.
Why Bukit Batok / Bukit Panjang is a natural winner:
Heading into the city is easy with the new Downtown Line (you can reach Bugis in 30 mins) which also connects with the upcoming Integrated Transport Hub.
Food-wise, there are plenty of makan places but the highlight has to be the Curry Chee Cheong Fun at Happy Hawker Centre (Map).
2. Jurong
width="560" height="315" frameborder="0" scrolling="no" allowfullscreen="allowfullscreen">
Hidden spot: Jurong Lookout Tower (Map)
One of Jurong's best kept secrets. Mention the Jurong Lookout Tower and Jurongites will wax lyrical of the former teppanyaki restaurant.  
This location is by no means easy to get to but it might be the most rewarding, considering you get to drift navigate around Initial-D bends and be awed by an unobstructed view of the sea when you reach the peak.
Why Jurong stands tall:
The to-be-built KL-Singapore high-speed railway in addition to the Second Link that brings us closer to our northern neighbours.
Travelling through the newest and some of the biggest malls around - five to be exact (Jem, Westgate, JCube, BigBox and IMM) - can make you feel like being in Orchard Road, and even Johor, if you hit them all in one afternoon.
A second CBD in the upcoming Jurong Lake District. And have you seen the plans for Jurong Innovation District and Jurong Lake Gardens?
3. Punggol
Hidden Spot: Gallop Stables Punggol (Map)
Which kid doesn't love ponies or horses? You can get close to the mane action right here without having to gallop to the zoo.  
If you're a young parent seeking a new place to bring your kids or in the market for a BTO that brings you closer to nature, Punggol might be the best deal.  
While the easties might brag about their park, Punggol can trump that with Punggol Beach (a national heritage site btw), a park, a park connector, AND an island (Coney Island) FTW.
Why Punggol is bae:
For starters, it is a new town and it's where you'll find a higher concentration of young families. We all know raising a child takes a village, so with the mega childcare centre, you'll always be on top when it comes to the latest parenting trends. Cos we want to best for our kids amirite?
Under the Punggol 21-plus plan, the area will be transformed with thousands of new flats, waterfront housing and recreational facilities such as water sports, nature walks, and dining options. These are all interconnected via new roads - making getting in and around a breeze.
4. Sengkang
Hidden spot: The Animal Resort (Map)
Again, you won't need to head to Mandai to find exotic wildlife when they can be found in the backyard of Sengkang.
With the endangered Grey Crowned Crane on the premises of the Animal Resort, you'd wonder how the bird even ended up on our shores. Then there's the massive Cassowary. This behemoth in the bird world packs a massive kick if provoked. So can see but don't anyhow touch.
Why Sengkang is king:
Like Punggol, Sengkang is relatively young-ish and is well-served by trains, LRT, buses and major expressways.
For all your basic necessities, there's Compass One Mall. For the kids, there's an epic swimming pool featuring colourful slides at the Sengkang Swimming Complex (Map).  
And parents, there's no need for you to volunteer as a traffic warden to get your kids into a school; Sengkang New Town is home to 11 primary schools and six secondary schools.  
5. Sembawang
Hot spots: Sembawang Hot Spring (Map) and colonial houses
If you're the type who loves heading to Japan or Taiwan for their famed hot springs, you might want to check out Sembawang.
There is a "hot spring" here with water piped straight from the ground and yet no one knows where the water originates from.  You'll find a healthy dose of community spirit around it, with folks strolling in at random hours to soak their feet. Forgot to bring a chair? Someone probably has a spare seat.
The air of tranquility also runs through the many colonial houses along Sembawang Road. Very Instagrammable.
Why Sembawang is hot:
There are big plans for the estate including a new integrated sports and community hub, just a five-minute walk away from Sembawang MRT station. Think adventure park, forest trails, a swimming pool, multi-play courts, and an eco-friendly hawker centre.  
As part of the North-South Corridor, those staying in here can also expect to have their bus journey cut down by 30 minutes. Or you can put on some pedal power and cycle to work with the new cycling route.
In the meantime, we'll be headed to White Bee Hoon (Map) and, Chong Pang Food Centre for our favourite fare.
6. Woodlands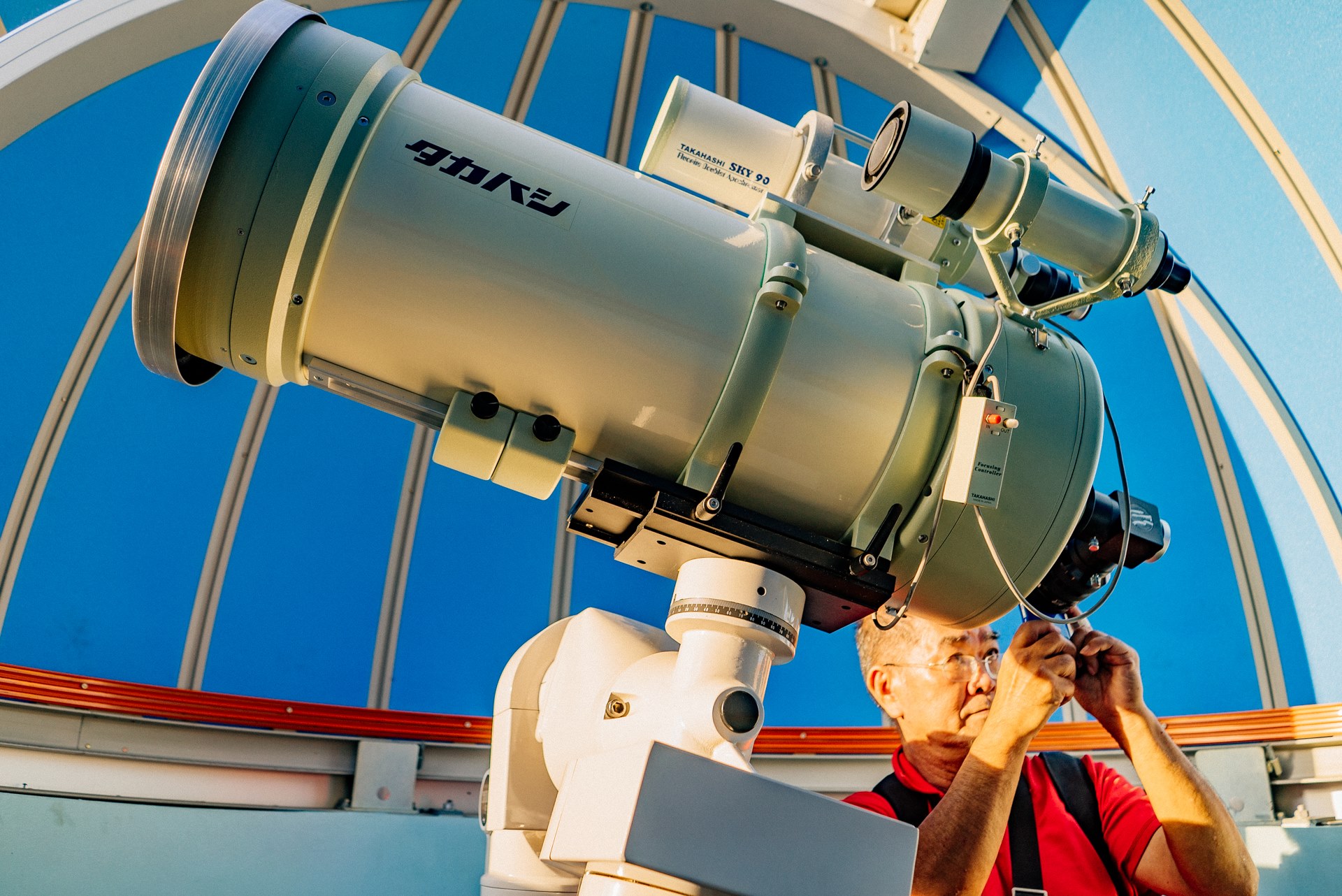 Hidden spot: Galaxy Community Club (Map)
The last place you'd find a telescope which lets you gaze into the far reaches of space would be on top of a community centre. Located at Woodlands, the observatory is open twice a week - on Fridays and Saturdays between 7.30pm and 9.30pm.
Heck, you can even witness Saturn in all her full glory on a clear day. Now, that's a heavenly body that's worth peeping at that won't get you into trouble.
Why Woodlands is actually WOO!lands:
It is best known for the Causeway but there's actually many more things to draw you there.  For a start, there's so much good food products at great prices. You can get salmon, meats and cakes at awesome prices at Woodlands Terrace (Map) before they hit the supermarket shelves elsewhere.
To woo you even more, a Woodlands Regional Centre is being planned as well as an integrated development right beside Admiralty MRT.  So the estate looks to become the ultimate dream for city planners, sorta like this -
If you've ever played Sim City, you know what we mean. Combining retail and job options, childcare facilities, studio apartments, food and beverage outlets, community plazas and more, we're looking at a self contained town within a town.
Just in case you ever want to get out of Sim City Woodlands, just hop onto the upcoming Thomson MRT line which connects to the city, connects to Woodlands Regional Centre, and connects us to Johor by rail. Don't say we're not well connected hor.
7. Yishun
Hidden spot: Khatib Bongsu (Map)
If staying on dry land is too mainstream for you, exploring the mangrove forests might be just the thing for you.
The best way to get around Khatib Bongsu would be via a kayak but as we all know most Singaporeans do not have a boat tucked away in the bomb shelter of their HDB. However, the community at Singapore Adventurous Nature Lovers might.
Why Yishun is amazeballs:
There's Katong laksa and there's 928 Laksa (Map). Oh and the chicken rice at blk 925 is too good. Northpoint, the trusty neighbourhood Yishun mall, is about to get a massive upgrade and add 300 more shops to become Northpoint City in 2018.
For the more health-conscious, there are two major parks and sports complexes in the area.  Yishun also has a number of healthcare facilities including the new Khoo Teck Puat Hospital and Yishun Community Hospital.
----
Still not sure which estate you should live in?  Try our quiz as a start.
At the end of the day, affordability will always be a key concern for most Singaporeans. And with houses in non-mature estates or located a bit further from the city centre well equipped with amenities, while offering hidden gems to explore, and with major development plans in the works, putting less money on that downpayment and monthly payments for a flat in these places means more cash on hand to enjoy experiences around you.
You don't want to be cooped up within four walls the entire day amirite?
This sponsored post fuels Mothership's writers so that we can bring you various highlights from our Singapore estates.
If you like what you read, follow us on Facebook and Twitter to get the latest updates.