Dining in town is never cheap, but many of us don't mind — it's not like we eat there every day right?
Wrong.
That's the sad reality for people who work in town — defined loosely as Orchard, Somerset, Dhoby Ghaut, City Hall and Raffles Place. Surrounded by glitzy shopping malls, we are constantly tempted by food.
Unfortunately, most of this food is immensely expensive, and most definitely not what we can afford to eat five days a week.
Or it could simply be that we don't know where to find cheap food in town.
$3 plate of decent (not just with one side) Nasi Padang? Pfft, that's as rare as catching a Ditto. Because it doesn't exist.
But if you look hard enough, you actually can find quite a few cheap food places hidden in many of the "abandoned", dingy-looking malls that line the stretch of road running between Orchard and City Hall.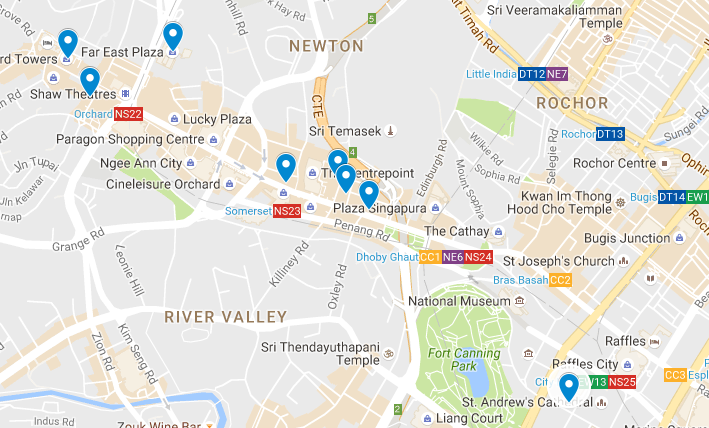 We introduce you to a selection of the ones we know:
1. Orchard Towers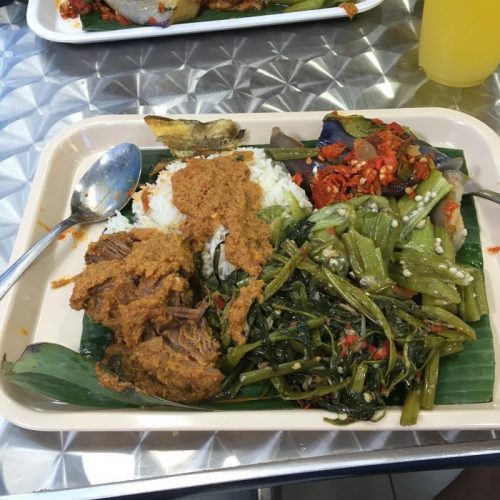 Perhaps one of the most sleazy malls in town, Orchard Towers is also a haven for office workers in the area during lunch hours.
Go on down to the basement and you can easily get nasi padang, chicken rice and prawn noodles for under $5; if you're feeling adventurous, try out the Thai food stores on the 3th floor and Vietnamese food stores on the 4th floor — we hear they're really good too.
2. Far East Shopping Centre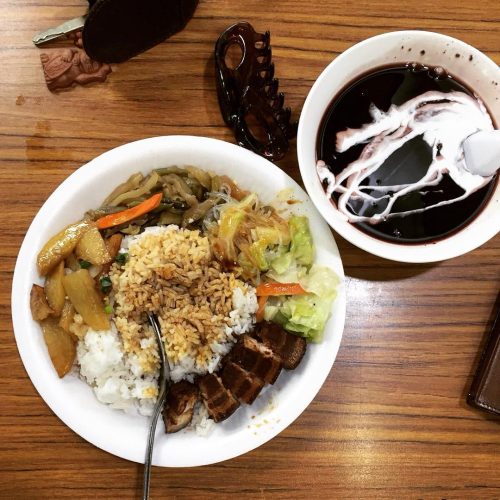 Not to be confused with Far East Plaza, Far East Shopping Centre is its quieter cousin that sits opposite the Thai Embassy along Orchard Road.
Known for cheap parking after 5pm and nothing much more, you'd be surprised to know that you can easily get yong tau foo and economy rice for about $4 on the 5th floor.
Yep. Under $5.
3. Far East Plaza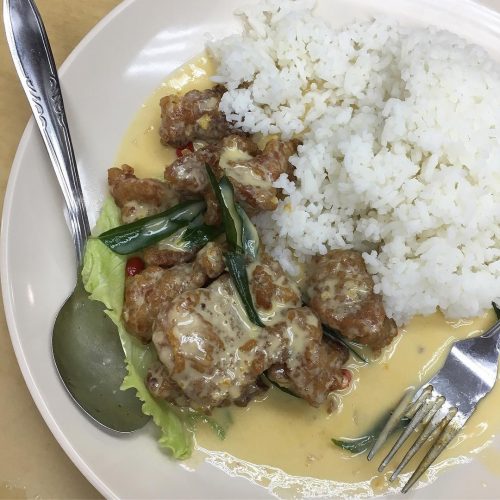 Ahh, Far East Plaza. Where we used to hang out in our youth. While the mall is now emptier than it used to be, the food remains — cheap and good.
Even though the chicken rice from Hainanese Delicacy remains a hot favourite here, there's a whole lot of other choices — vegetarian food, la mian, economy rice and muslim food on the 5th floor, Pontian wanton mee and Punggol nasi padang in the basement.
And all of them will be gentle on your wallet.
4. Midpoint Orchard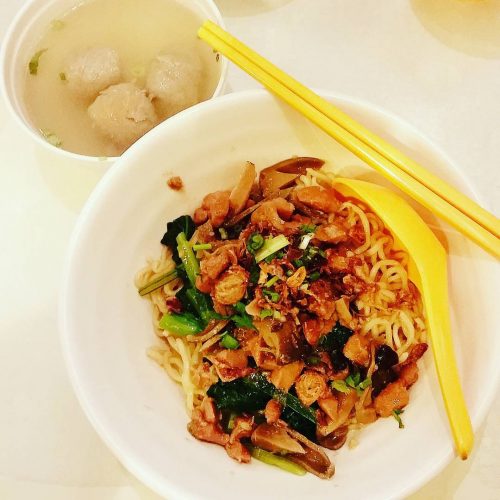 You've probably walked past this building a few times but never noticed it. In case you still don't know which one it is, it's right opposite 313@Somerset, beside the minion-yellow Courts store.
If you work in Somerset, or anywhere near there, you can head over to Midpoint Orchard, where you'll be able to find a pretty-affordable food court as well as an Indonesian eatery in the basement. For Jakarta street fare, try the $5.90 lunch sets at JTown Cafe.
5. Cuppage Plaza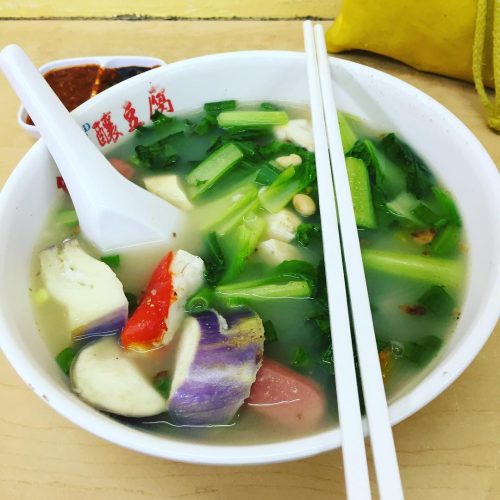 Home to seedy karaoke bars and Japanese restaurants, Cuppage Plaza isn't quite dead in the day. For days when your hands are tied waiting for your paycheck, drown your sorrows in a bowl of comforting yong tau foo for under $7 on the first floor.
If you have a bit more budget, have a bowl of ramen at Ohsho — it won't be under $5, but you'll be able to satisfy your ramen craving without having to fork out $20.
6. Orchard Plaza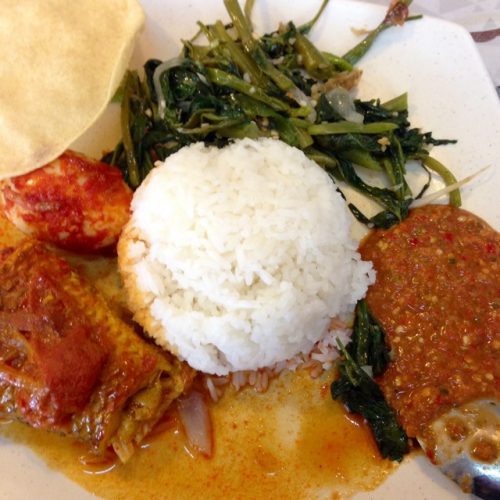 Right next to Cuppage Plaza is the equally, if not even dodgier looking Orchard Plaza.
But if you have a hankering for mamak food in town, here's one of the few places you will get it — Al-Madinah is a 24-hour joint that serves everything from murtabak to nasi padang to tom yam soup. Perfect for a cheap teatime snack or an after-drink meal.
7. Concorde Hotel Shopping Arcade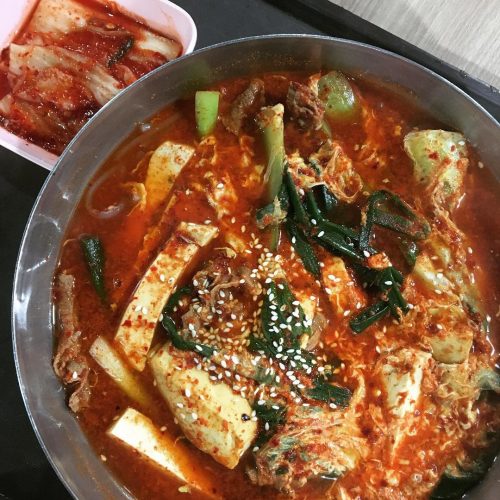 Filled with defunct store fronts, the shopping arcade known for its hair salons and karaoke bars was once home to a basement food court which is now gone.
For those who used to go there just for Kim Dae Mun Korean food, you'd be glad to know that they're still in Concorde Hotel — now with their own shop space in a corner on the 1st floor. For the uninitiated, Kim Dae Mun serves up delicious Korean food at food court prices — the Korean ahjumma who takes your order makes it feel super authentic as well.
8. Peninsula Plaza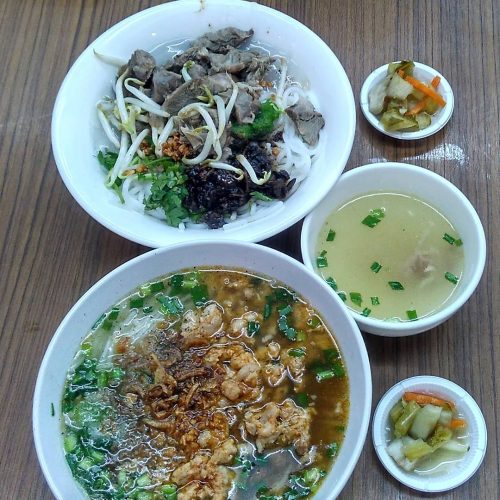 Peninsula Plaza may look drab from the outside, but it's bustling with activity on the inside. Popular among Burmese migrant workers, many who work in the area also know to come here for cheap food in the City Hall area.
Down in the basement, you can get a mean nasi padang, alongside other small eateries. You could also venture upstairs to dine at a Burmese eatery if you're in the mood.
9. Excelsior Shopping Centre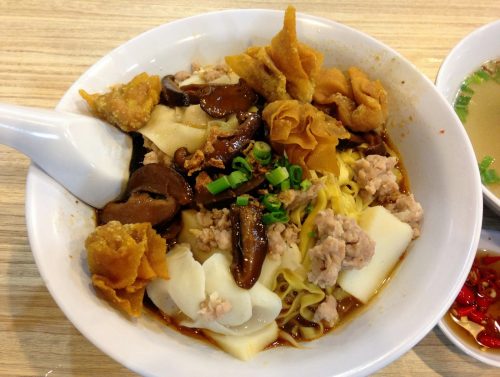 A nondescript grey building surrounded by other grey buildings, Excelsior lacks the vibrancy of its neighbour, Peninsula Plaza, and is occupied by CD, toy and camera hobby shops.
But if you walk out to the back of the building facing the Central Fire Station, you'll see an eating house that's likely packed even on weekends. If you manage to get a seat, try the Burmese food, wanton noodles or minced pork noodles -- they're just under $5.
10. Clifford Centre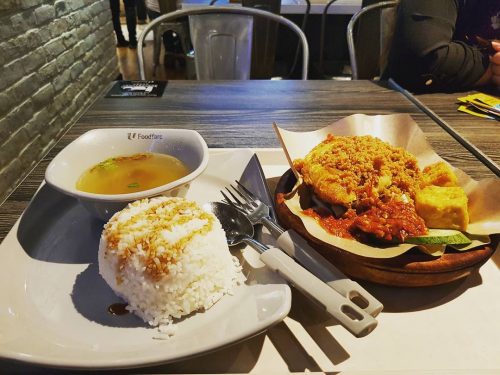 We've all heard about Golden Shoe, but what about this place? Again, this is an inconspicuous, gloomy looking grey building in a sea of skyscrapers. Not only can you get great foreign exchange rates here (we hear it's one of the best), you can also get wallet-friendly hawker meals at the basement food court.
It's a food court, so you have a full range of choices, from yong tau foo to korean food and ayam penyat. Good enough to satisfy your tummy without breaking the bank.
While it's tough to get the same prices as you would in the heartlands, these are some of the most affordable food options you can get in the town area.
So never dismiss a mall because of how it looks. Its unassuming exterior means cheaper rent, which means cheaper food for you.
Simple economics.
If you like what you read, follow us on Facebook and Twitter to get the latest updates.
If you like what you read, follow us on Facebook, Instagram, Twitter and Telegram to get the latest updates.