With the finals looming, Euro 2016 was in full swing and will soon be coming to an end.
For the uninitiated, the tournament is the premier quadrennial international football championship for Europe.
If you have football-crazy friends, chances are you've heard them effusing about the latest matches like a bunch of hyperventilating One Direction fans.
But as captivating as the football may have been, the past three weeks have shown how it's so much more than just a game.
Here are five reasons why:
1. 100% genuine national pride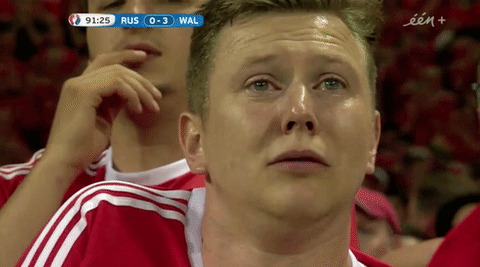 This Welsh fan was caught bursting into tears as his team led Russia by three goals in the closing stages of their group-stage match. You'll probably never see national pride as raw and unscripted as this.
Or this.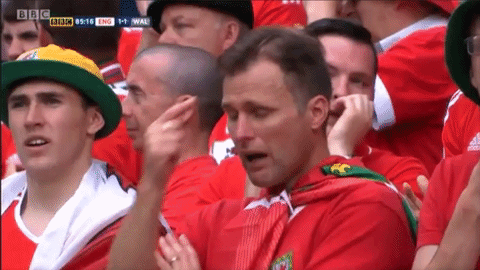 That's how much this means to them. It looks like a football game could have a greater impact than ten years of Social Studies in school.
2. Pure grit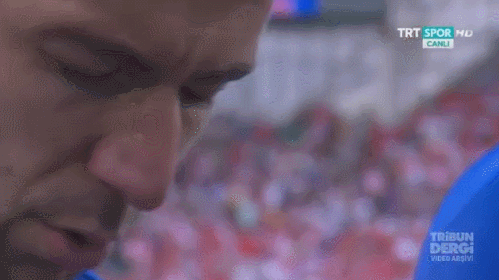 The emotional player in question is Darijo Srna, captain of the Croatian team. The 34 year-old was informed of the tragic news of his father's death moments after his team's opening victory over Turkey. Srna immediately returned to Croatia for the funeral, before stunning the football world with his courage by deciding to play on.
When the Croatian National Anthem was sung before the team's following game against Czech Republic, Srna could not hold back the tears.
It seems like Croatia is not in short supply of mettle – Srna's teammate Vedran Corluka suffered a collision with Turkish forward Cenk Tosun that caused a nasty gash on his head.
Despite blood spewing profusely, he had bandages applied (which gave him a "Smurf" look) and played the full game.
Now that's grit.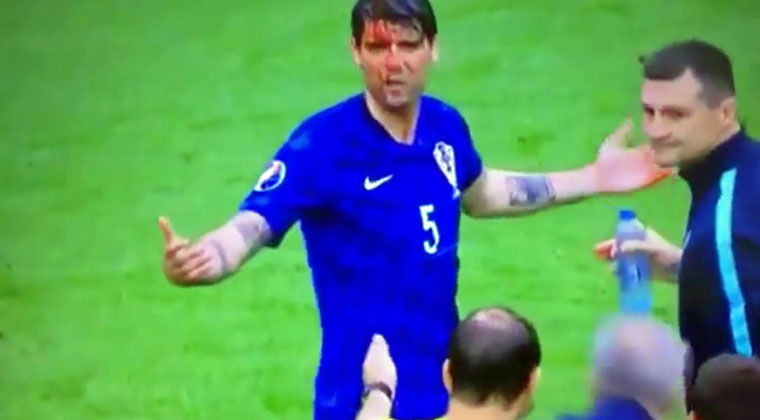 3. A tale of two standards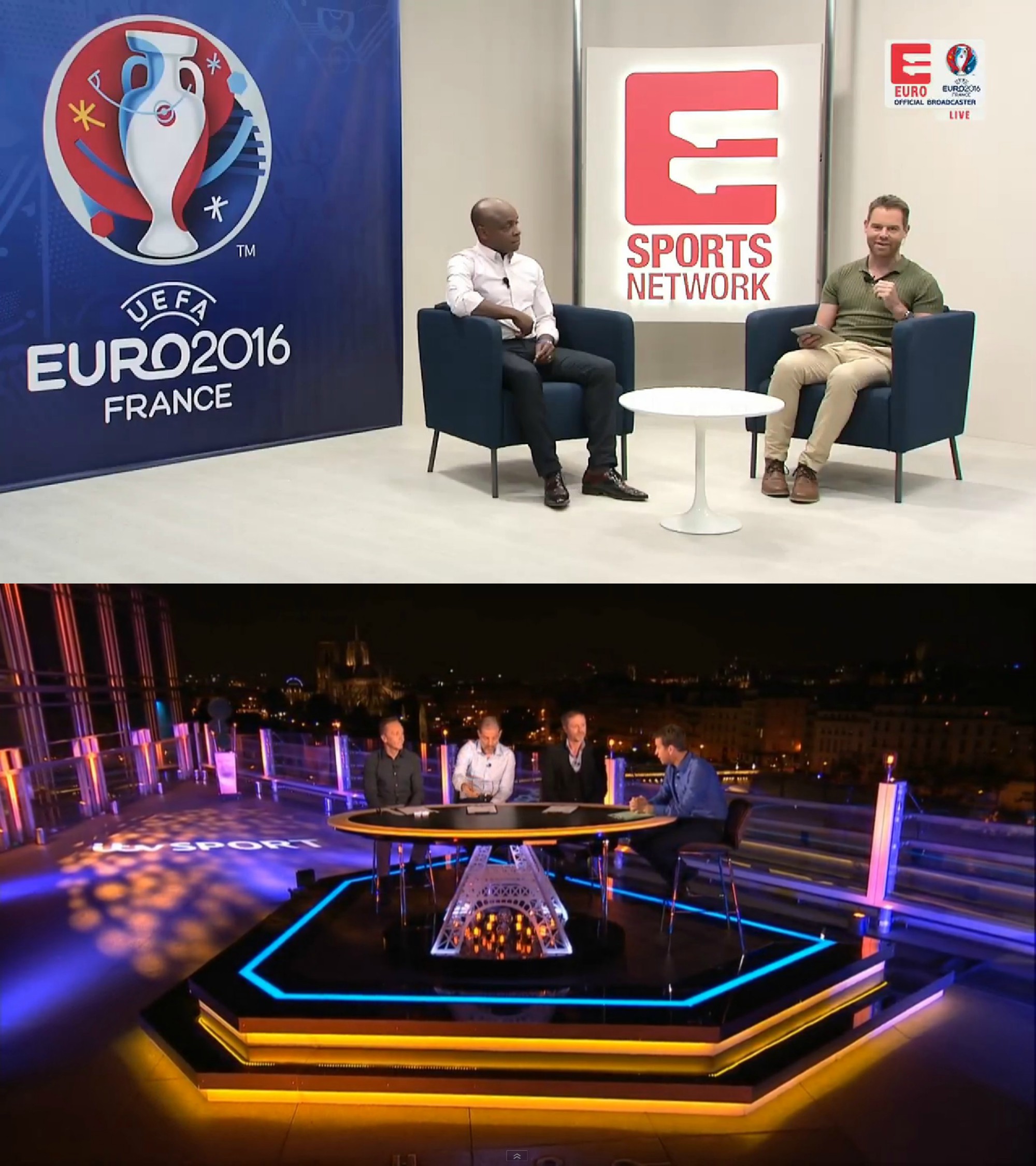 The sport media world's new kid on the block Eleven Sports Network took over the coverage of Euro 2016 in Singapore, offering local football fans the opportunity to catch all the action for a ridiculous perfectly reasonable $78 ($88 after the early-bird window).
Compare that to British broadcaster ITV's live free-to-air coverage of the tournament, and you'll find this all very laughable.
4. A celebration of Europe
Britain may have abandoned a sinking ship by jumping into a sinking dinghy of its own by voting to leave the European Union, but that has not stopped football fans at Euro 2016 from having a ball of a time together.
English fans were filmed leading Iceland supporters in their favourite chant before the two teams faced off in a now-famous knockout round encounter.
However, it is the Irish fans who have enjoyed the limelight throughout the tournament. From helping an elderly French couple change their car tyre, to revelling in the party atmosphere with Swedish fans, the Irish fans have been such a delight that they have been awarded the "Medal of the City of Paris".
Here's a clip of these legendary supporters expressing their affection for the French police.
" width="760" height="428" frameborder="0" allowfullscreen="allowfullscreen">
5. "Minnows" punching above their weight
This article would certainly not be complete without mentioning Iceland -- such is the overwhelming reaction to the Nordic nation's triumph over England.
This year's tournament is the first time the puffin-loving island nation has made it to a major tournament. Their team's co-manager is a dentist, and the goalkeeper is more famous for directing his country's Eurovision Song Contest entry.
Few would have expected Iceland to advance to the quarter-finals, let alone make it past the group-stage.
When they held tournament regulars Portugal to a 1-1 draw in their first game, a certain prima donna -- the world's second-best footballer -- called them out for having a "small mentality" and celebrating "(as if they've) won the Euros".
Iceland would have the last laugh, as they qualified for the knockout round by finishing second in their group, whereas Portugal barely made it through, emerging from the group-stage without a single victory.
The solidarity between the team and the 30,000 fans who have travelled to France to watch them has since taken the world by storm. Strength in numbers, indeed.
" width="760" height="428" frameborder="0" allowfullscreen="allowfullscreen">
For a time of shootings, bombings, disunion and hatred, maybe football -- and sports in general -- is just the kind of antidote the world needs.
(Note from the writer: Check out The Guardian's David Squires' latest comic on the English national team's 'Brexit' at the hands of Iceland)
Top photo via
If you like what you read, follow us on Facebook and Twitter to get the latest updates.
If you like what you read, follow us on Facebook, Instagram, Twitter and Telegram to get the latest updates.