Transport minister Khaw Boon Wan has been criticised for his Facebook post linking the tragedy involving two young SMRT staff who were killed on the tracks near Pasir Ris station and a milestone for the Downtown Line (DTL).
The post, published on Tuesday night, has received overwhelming negative reactions.
It began with the DTL milestone before highlighting the SMRT tragedy.
This is what most netizens will see if they did not click on the post to read further.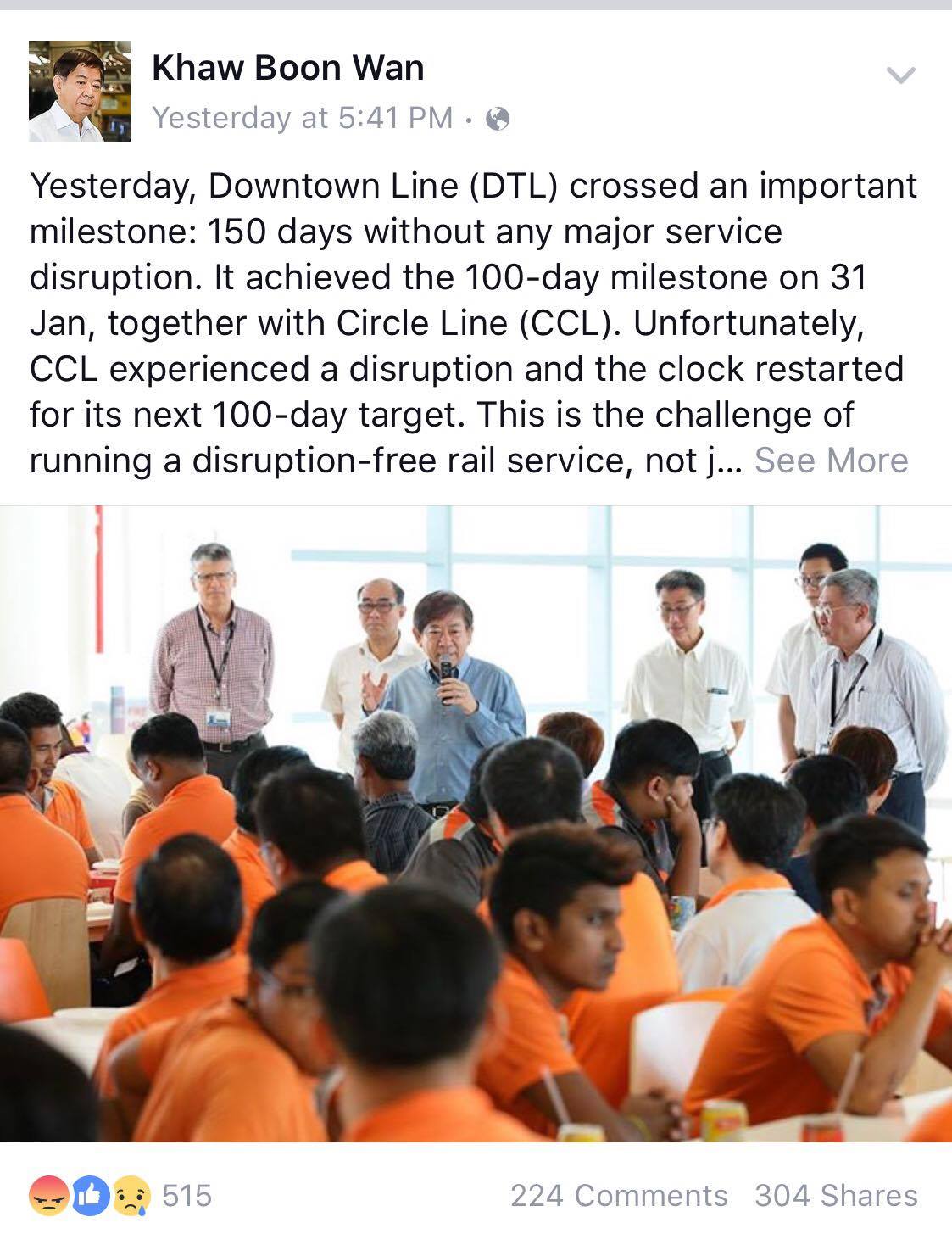 This is the full post below:
Muhammad Asyraf Ahmad Buhari, 24, and Nasrulhudin Najumudin, 26, were killed earlier that day when they went down on the tracks to conduct maintenance checks.
Some of the comments left on the post also claimed their previous comments had been censored or deleted.
The post has since received nearly 350 Angry reactions on Facebook, outnumbering the Like reactions by three times.

However, it was reported that Khaw has paid the families of both victims a visit this afternoon.
If you like what you read, follow us on Facebook and Twitter to get the latest updates.