The bible foretells an end-of-the-world return of Jesus Christ; what is often known as a "second coming" (because Christians believe Christ was born about 2016 years ago, and lived on Earth for 30 or so years).
But what if the religious figure returned to the world, and chose little ole Singapore as his first port of call?
Local photographer Eugene Soh creates a delightful and amusing series of images that is on exhibition until 13 March at the Chan Hampe Galleries on North Bridge Road. We reproduce a few here:
1. "The Second Coming"
(a.k.a. Jesus descends from the heavens into a private estate flanked by HDB blocks. Meanwhile, residents preoccupy themselves with taking photographs of the full-circle rainbow instead of noticing the bearded man dressed in olden robes.)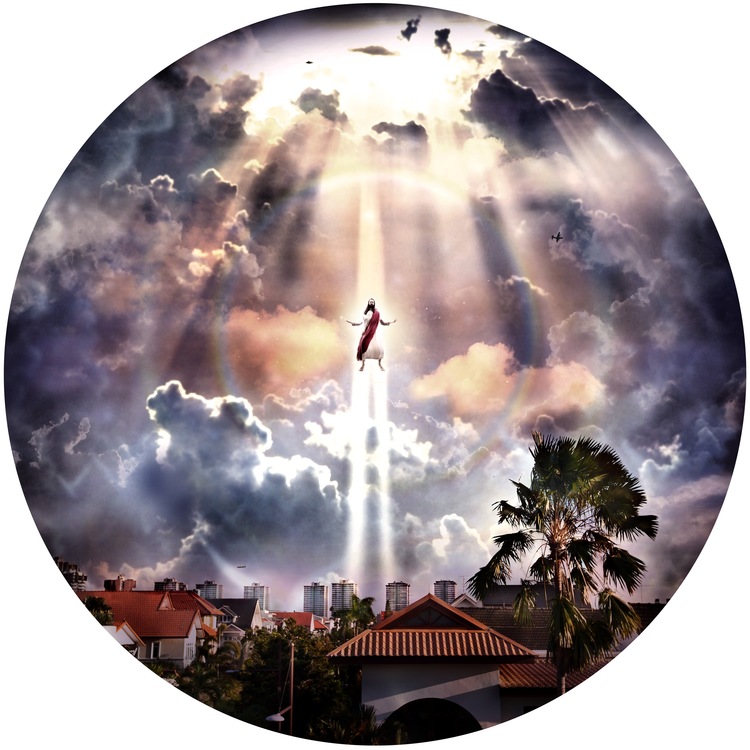 2. "The Last Christmas"
(a.k.a. WHERE'S THE PROPER FOOD? Also this looks oddly like an IKEA ad. Why doesn't the table cloth cover the whole length of the table, and why are there only seven of us? (The Last Supper scene featured Jesus with his 12 apostles the night before he was believed to have suffered and died) And who's that guy in the middle?! Your friend ah?)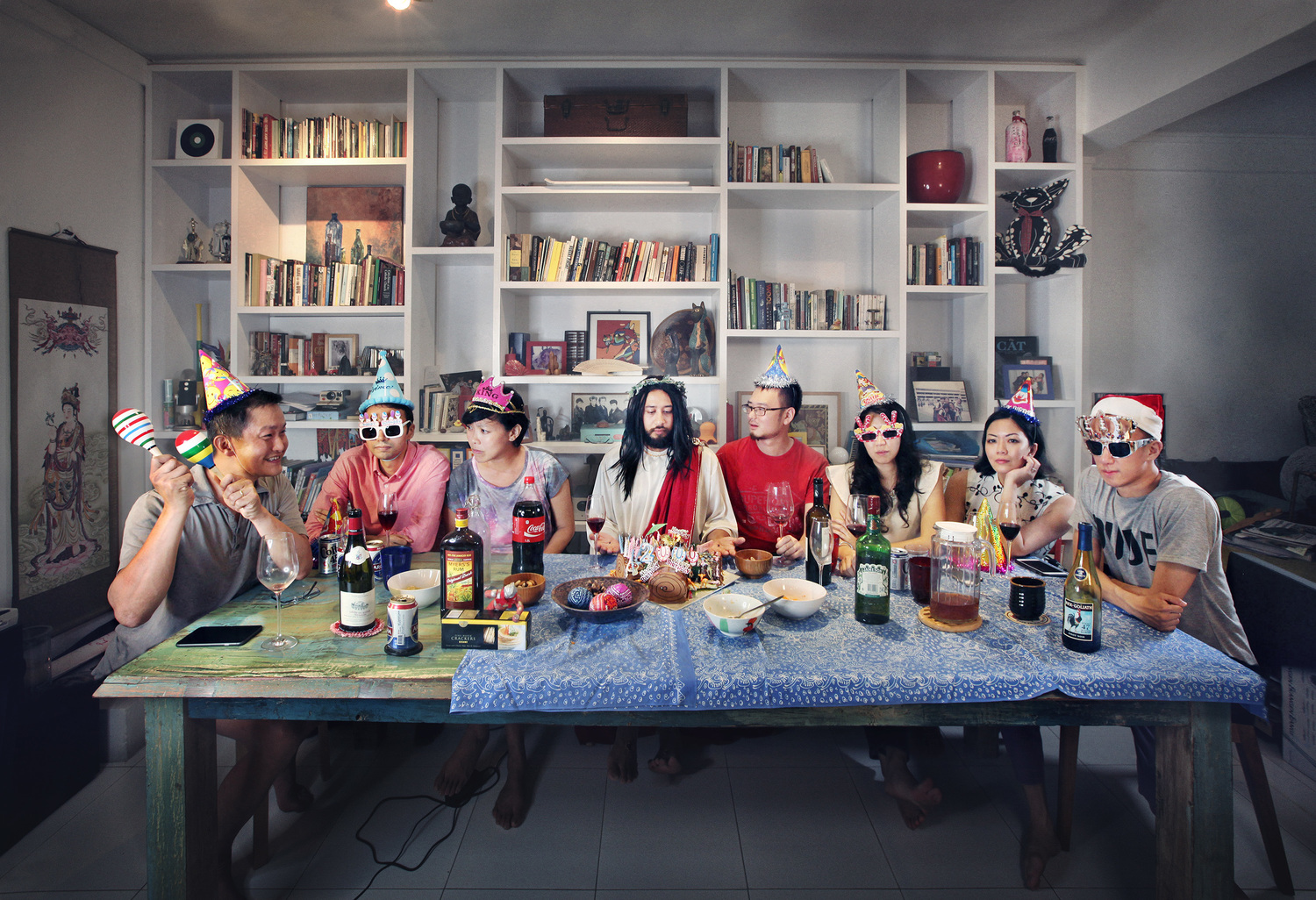 3. "Happy Birthday and Merry Christmas, Jesus"
(a.k.a. Erm k yeah my cake's burning up. Anyone has a fire extinguisher? Also you guys do know my birthday isn't really today, right — and ooh what's that ring on my finger.)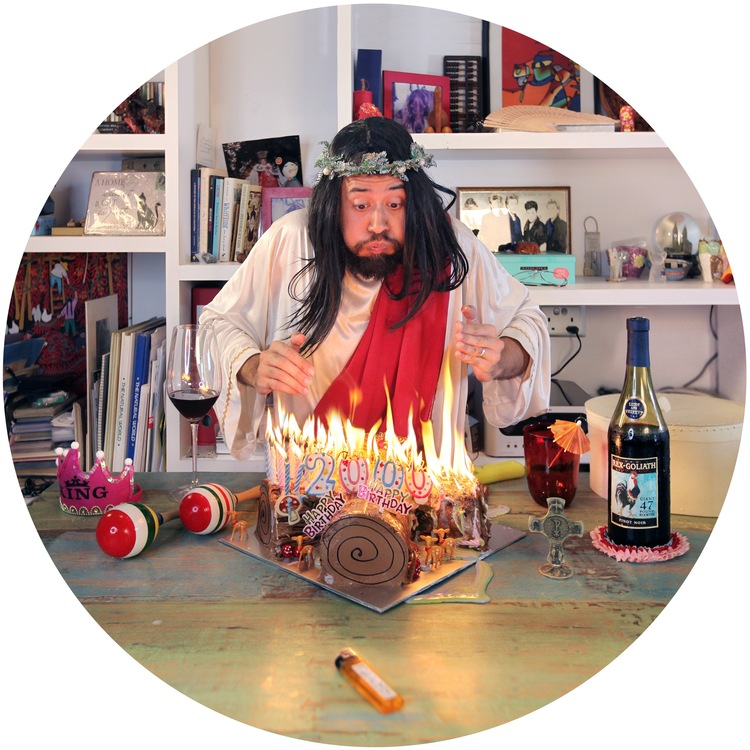 4. "New Testament 2.0"
(a.k.a. Jesus's lunchtime rally; Sermon at the CBD.)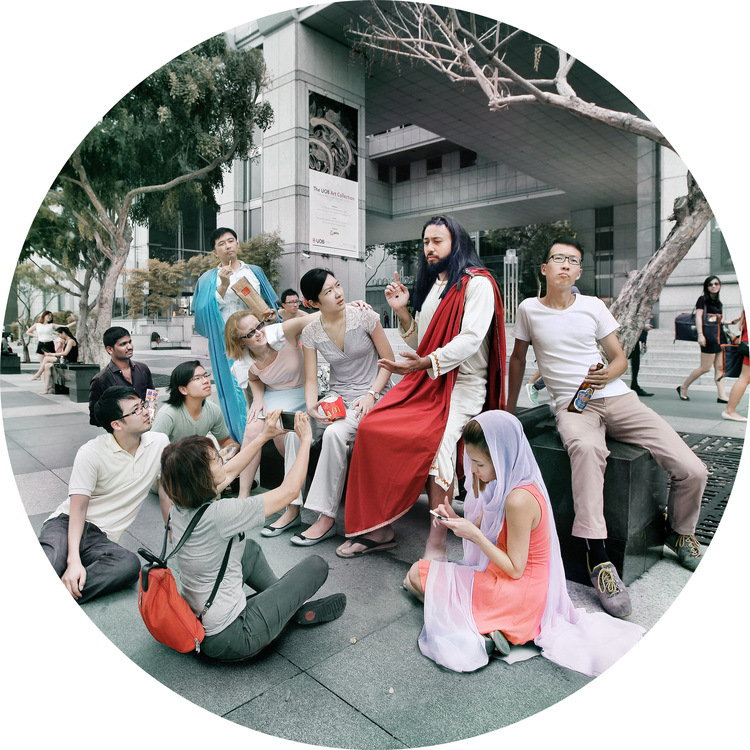 5. "Madonna and Child (Pieta)"
(a.k.a. Neo Swee Lin as Mother Mary... and perhaps God is Caucasian? (Christians believe that the Virgin Mary conceived Jesus by an act of God))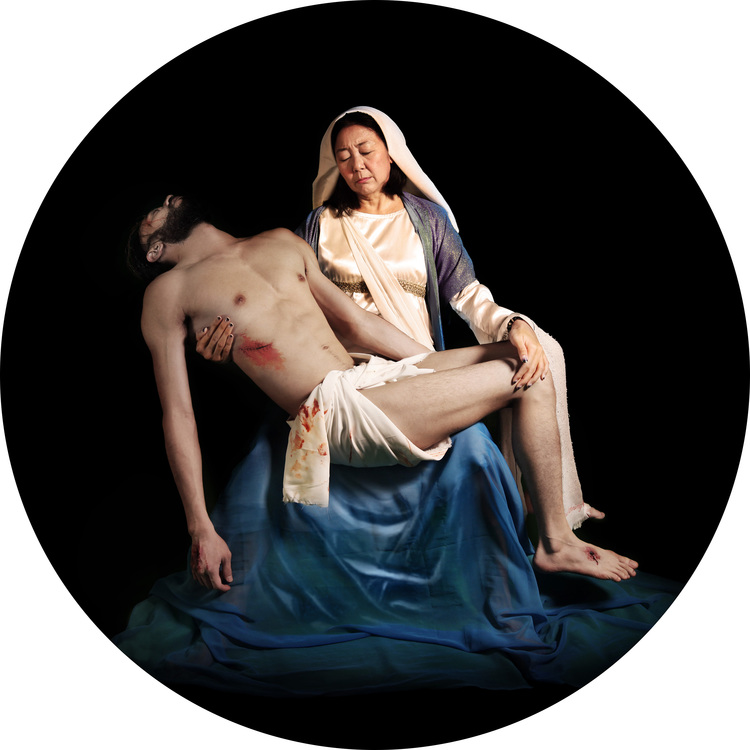 Soh's exhibition, "Second Coming", can be viewed at the Chan Hampe Galleries, 11am to 7pm on Tuesdays to Sundays, except on Public Holidays, until March 13.
More details and images here.
Top image by Eugene Soh; from Chan Hampe Galleries.com
If you like what you read, follow us on Facebook and Twitter to get the latest updates. 
If you like what you read, follow us on Facebook, Instagram, Twitter and Telegram to get the latest updates.