It looks like it's going to cost you more than the price of your ticket to get to and from the Singapore Airshow, that just started on Tuesday.
Its trade days are on until Friday, while Saturday and Sunday will see the show opening to the public. For those of you who are going on the weekdays this week, and are not driving there, it's worth noting these facts:
1. If you plan to take a taxi, you can't book any. And there's a $10 surcharge.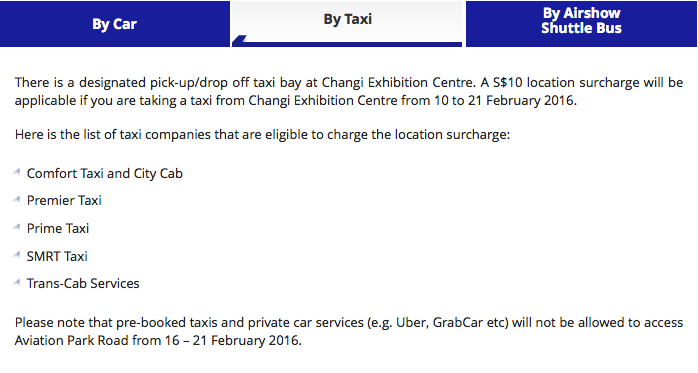 Yep, no Uber anything, no Grab anything; you can't even book a taxi using any of the apps at your disposal. Even if you did try to book a ride, your car or taxi will be stopped at the entrance and won't be allowed to pick you up.
And if you thought the alternative, a shuttle bus that takes you to Expo MRT or Fairmont/Swissotel/Marina Mandarin/Pan Pacific hotels, makes more sense:
2. Shuttle bus services cost either $8 (to Expo) or $10 (to the hotels).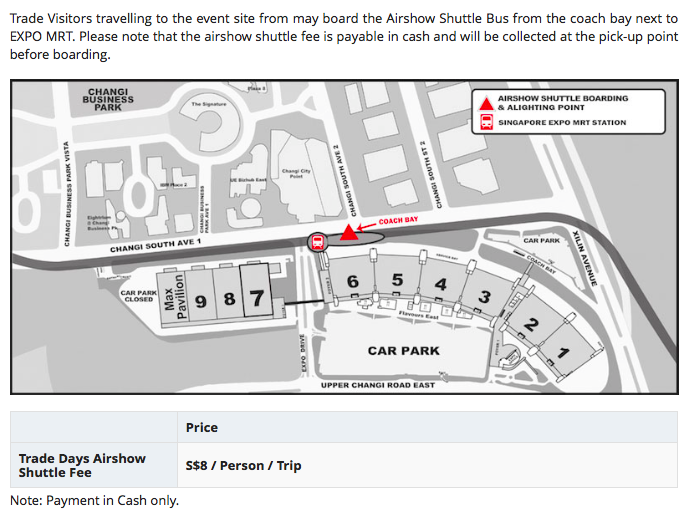 And in case you think it makes sense to get a ride into the city, we doubt you'll be allowed to board the hotel shuttles if you aren't staying there.
So this means you're either paying $8 to travel to somewhere, where you still have to pay more money to travel to where you are going, or pay $10 on top of your taxi fare (which chances are won't be small)...
And according to these folks, queue for at least an hour to board: