Bye bye, Infocomm Development Authority (IDA) and Media Development Authority (MDA).
Come April Fools' Day, IDA and MDA will be restructured into two new statutory boards: The Infocommunications Media Development Authority (IMDA) and the Government Technology Organisation (GTO). The official establishment of IMDA and GTO will only occur in the second half of 2016.
This was announced by Minister for Communications and Information (MCI) Yaacob Ibrahim at an Internet of Things forum on Monday (Jan 18).
The reason? Here is how the MCI press release tries to explain it:
"The restructuring follows the launch, in August 2015, of the Infocomm Media 2025 plan, the first integrated industry development plan for the info-communications and media sectors. It also recognises the importance of the Digital Economy in transforming many sectors in the economy, as well as the need to support the transformation of government service delivery through even more intensive use of IT."
In other words, the government sees a convergence in the development and regulation of the infocomm and media sector (IMDA) and also wants to focus on the better delivery and development of IT-related government services and infrastructure (GTO). 
And so, the role of the IMDA is to: 
- Develop and regulate the infocomm and media sectors.
- Implement the Infocomm Media 2025 plan to create a dynamic and exciting sector, filled with opportunities for growth, through an emphasis on talent, research, innovation and enterprise.
The Personal Data Protection Commission will come under the new IMDA, with existing MDA CEO Gabriel Lim taking the helm as chief.
And the GTO will: 
- Lead digital transformation efforts in the public sector.
- Ensure the resiliency and cybersecurity needs of government infrastructure.
-  Support Singapore's Smart Nation vision.
This new agency will be led by current IDA Managing Director Jacqueline Poh.
The change follows the recent restructuring and creation of reorganised statutory boards in the education and manpower sector — SkillsFuture Singapore and Workforce Singapore — last week.
In fact, there was a leak on the creation of the two new IT and media-related agencies on Reddit Singapore two days ago.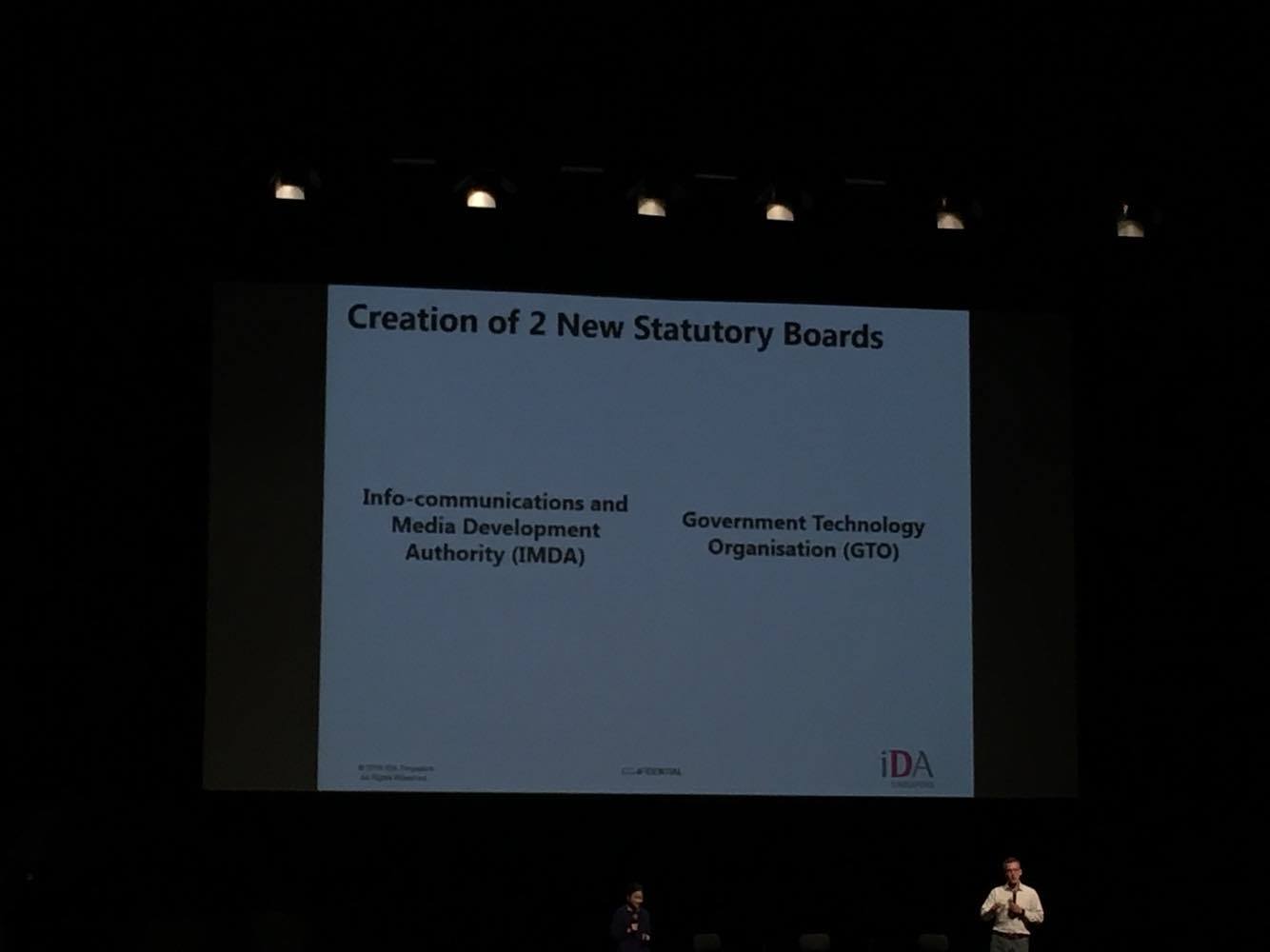 Here are a few of the initial comments so far:
If such a leak were to occur after April Fools' Day, do you complain to IMDA or GTO?
Top photos from Wikipedia.
If you like what you read, follow us on Facebook and Twitter to get the latest updates.
If you like what you read, follow us on Facebook, Instagram, Twitter and Telegram to get the latest updates.