Trust, cooperation and the 69.9 per cent mandate — these were the main things incoming Home Affairs Minister K Shanmugam touched upon in his doorstop interview.
Speaking to reporters on Tuesday evening at Chong Pang Community Club before his regular Meet-The-People session, the Nee Soon GRC anchor minister (who is also the outgoing Minister for Foreign Affairs) answered questions about the haze, PM Lee's letter of prudence to all PAP MPs, and the challenges Singapore will face in internal security matters.
Here are three things Shanmugam spoke about that weren't related to his new ministry:
1. Don't play play with the GE2015 mandate (about the Rules of Prudence letter from PM Lee)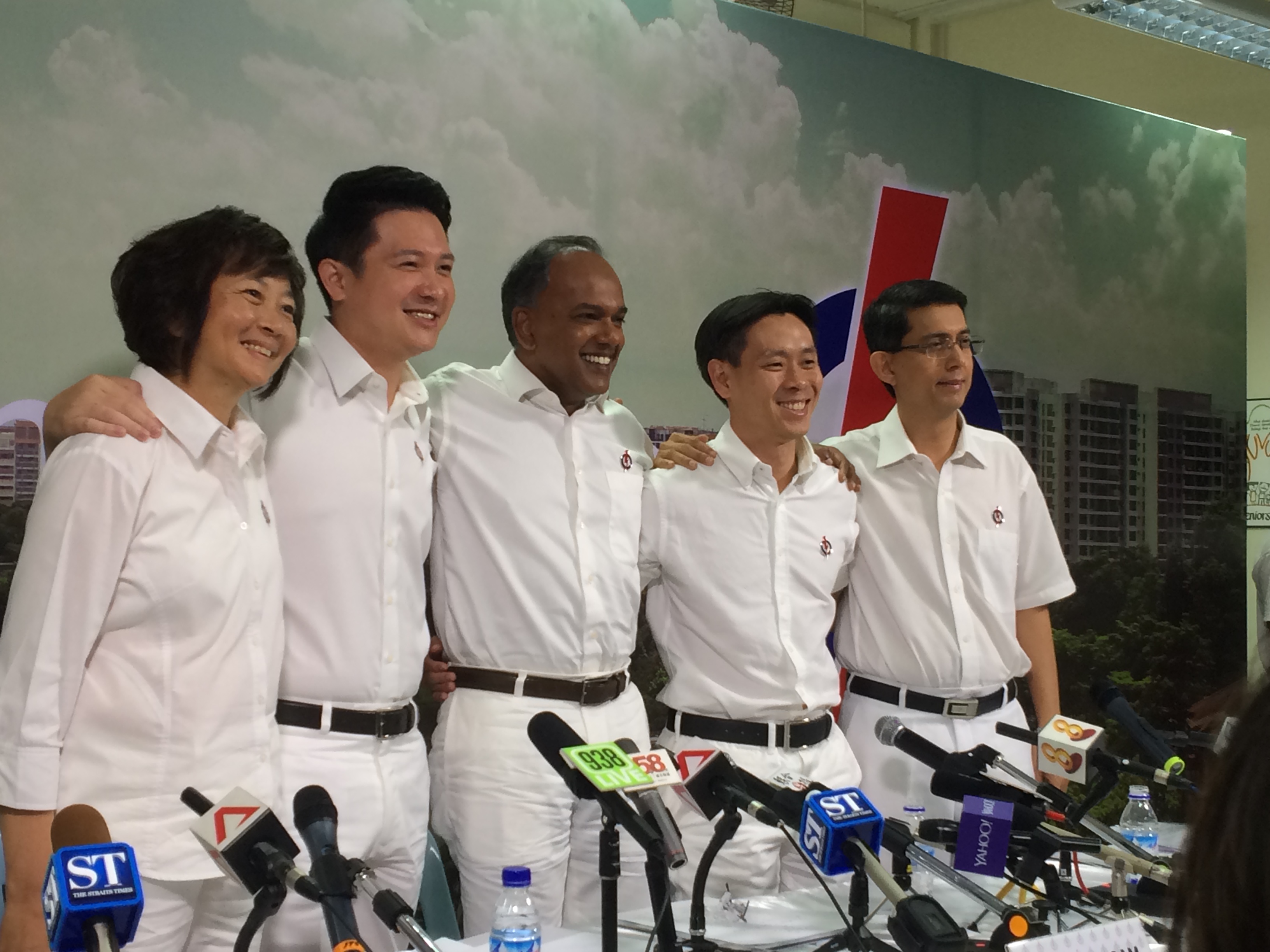 Shanmugam, whose team in Nee Soon saw a respectable 66.83% vote share at the polls, told reporters that it was important for PAP MPs to remember what GE2015's mandate means.
"Nearly 70 per cent of the population has given you that trust, a tremendous trust (that) carries with it a tremendous obligation," he said. "If you misread the mandate, if you approach it wrongly, then I think you'll be doing the people a great disservice."
Singaporeans were discerning as a highly educated electorate, he added.
"If you forget your actions are to serve the people… they won't vote for you in the next election."
2. We can help with the haze, as long as Indonesia agrees
On its standing offer to Indonesia for intervention regarding the haze, Shanmugam said that it is in both countries' interest to deal with the problem.
"The standing offer is there, we have helped before… we are ready to help in the ways that we can," Shanmugam added.
The Indonesian authorities have been wavering on their stance on foreign interference with regards to the haze issue, with Indonesian Vice-President Jusuf Kalla telling Singapore to not just 'talk about' the issue and help.
"We have done all that we can do. Since it has affected other countries, if they want to help, then go ahead," Kalla had said on Monday.
3. On leaving the MFA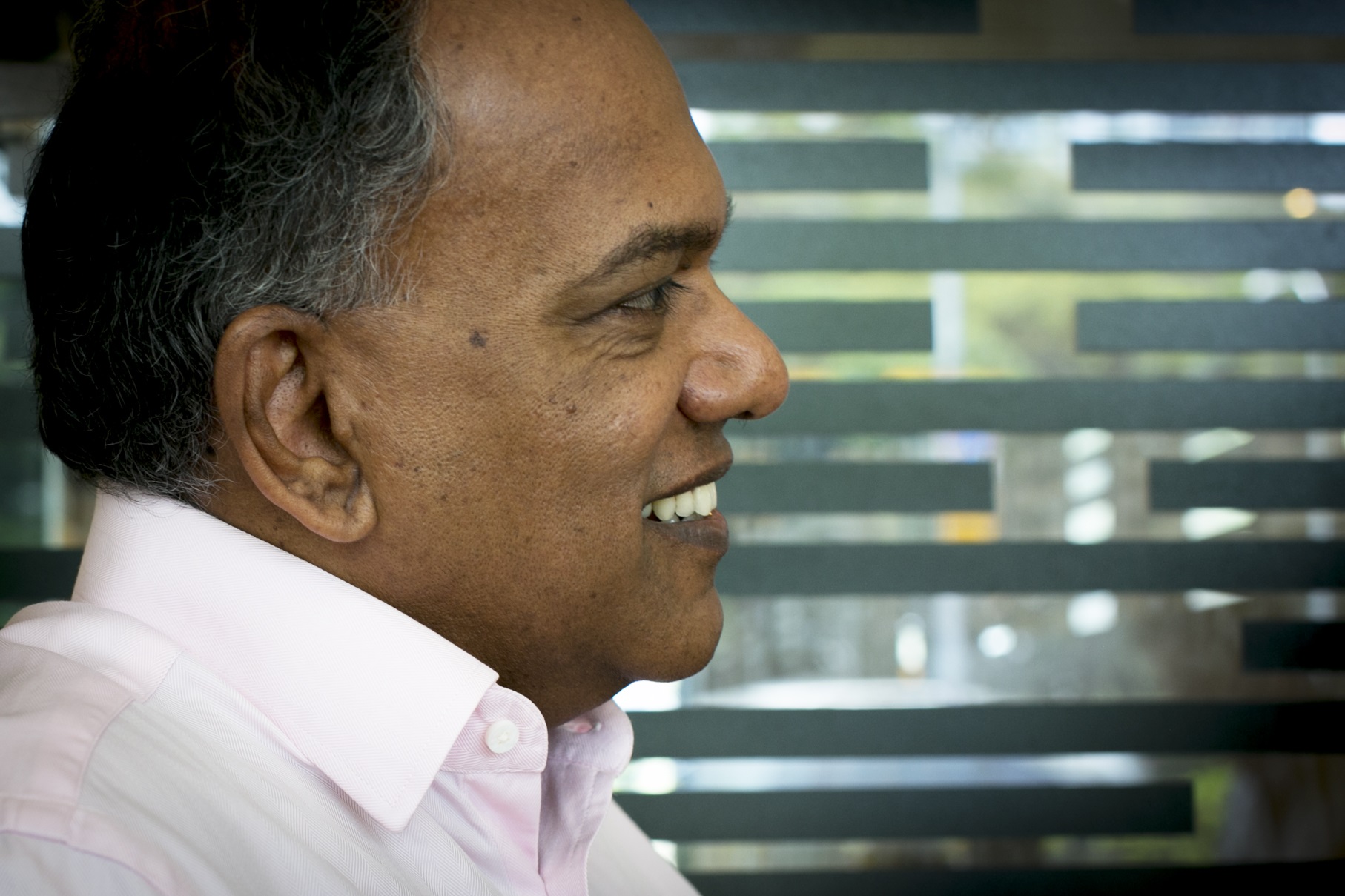 "Leaving Foreign Affairs… I enjoyed working in Foreign Affairs, it's very challenging, protecting Singapore's interests, advancing Singapore's interests internationally, within the region and outside, in the context of a changing political environment — the rise of China, US-China relations, China-Japan relations, all of these have a deep impact on us, on ASEAN, the whole of ASEAN.
The external environment impacts on us — disproportionately on our economy, our security."
And from the above, here are three questions we didn't get the chance to ask him:
1. What are his plans as returning Minister for Home Affairs?
Now, he did speak about the challenges he anticipated upon his return to the ministry, which he did helm for about a year — prior to that, he was also Second Minister from 2008 to 2010, when he was promoted.
These he said were:
- making Singaporeans feel safe with our existing law and order situation,
- internal security from the perspective of counter-terrorism, and
- handling these challenges within the increasingly tight manpower situation (given our continually-low birth rate).
He also said he was looking forward to going back to MHA — but stopped short of sharing his plans as returning Minister for Home Affairs — although we do have some hints on what he has to deal with and handle from his Facebook post, published earlier Tuesday:
"The responsibilities at MHA are both serious and heavy – ranging from law and order (police related), prisons, immigration, to border issues, internal security, dealing with terrorism, and much more," he wrote. So okay, we have that to work on for now. We'll have to see!
2. What were his priorities or unresolved issues from his time at the MFA that he will hand over to incoming Minister Vivian Balakrishnan?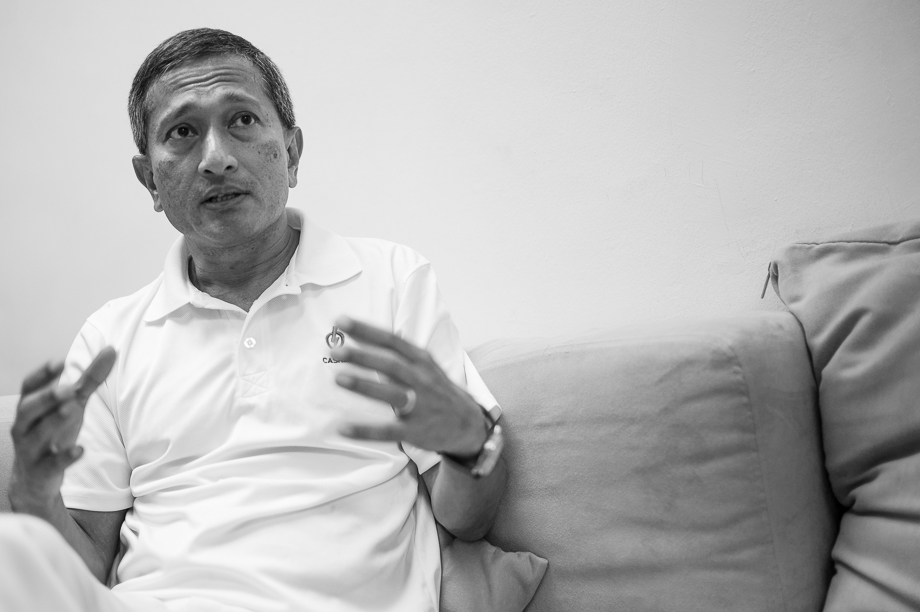 When asked about the handover process to Vivian, Shanmugam told reporters that he would seek Vivian's perspectives on how to deal with pressing issues such as the haze.
Apart from repeating what he said in his Facebook post, of feeling privileged to work with the talented MFA staff and that Balakrishnan was sure to enjoy their support, he would not share what he planned to say to the incoming Minister — only confirming that they will meet.
3. Does he see himself getting busier?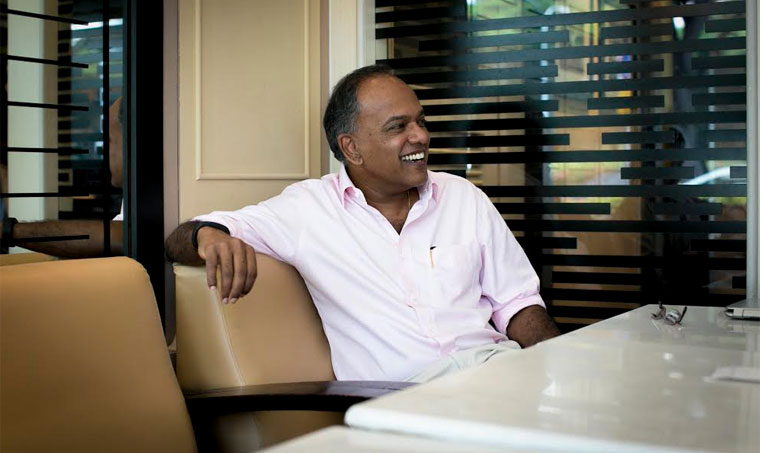 We all know that the Ministries of Foreign Affairs and Home Affairs are two really big and important ones — both of which involve high stress levels and super-high-stakes work.
Having served in both, we reckon Shanmugam would know which ministry he felt busier or more stressed serving in, so we'd be interested to know which he feels is the more stressful job.
The last time he spoke to us, he said he has many long days on the job as both Law and Foreign Affairs Minister. We wonder if they'll get longer as Home Affairs Minister, what with the challenges he might foresee on the horizon from his previous job (either next door, in nearby waters, or brewing in Iraq and Syria).
Since we don't have the answer to this at the moment, we shall judge for ourselves based on the number of white hairs on his head, as well as whether or not his forehead gets higher.
Top photo by Ng Yi Shu.
If you like what you read, follow us on Facebook and Twitter to get the latest updates.