Singaporean photographer Richard Koh took his first aerial photograph from a commercial plane in the 1990s, while he was still a university undergraduate.
He's come a long way since then, though — decades on, he has shot from hot air balloons, helicopters and planes, and for the latter two, he has even leaned out of open doors to capture his images.
"I enjoy the thrill of capturing uncommon views from above, in rapid response to an ever changing scenery in front of me," the 43-year-old former engineer told Mothership.sg in a recent interview. "Everything must be done with precision, from camera settings, to lens focusing, to composition, as mistakes will be very costly."
Koh was hired by book publishers Editions Didier Millet to shoot a series of aerial photographs for an upcoming book called "Over Singapore", yet another SG50 project commemorating our half-century of history.
It's pretty cool, though, especially because it has photos like this: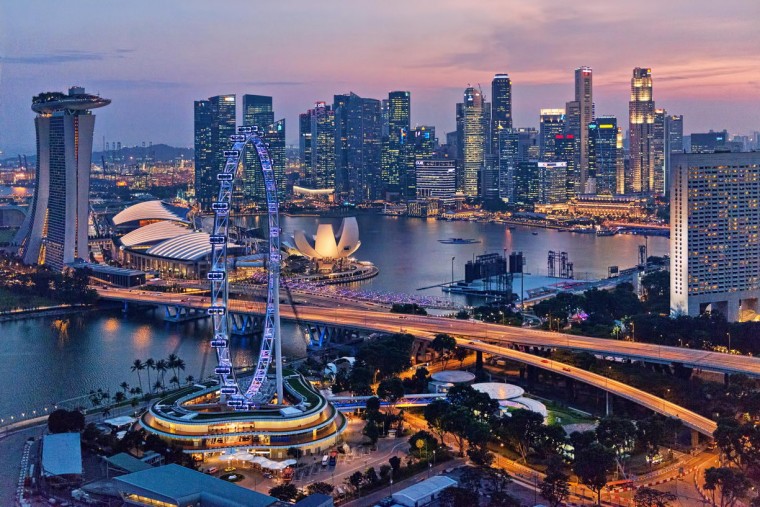 And this: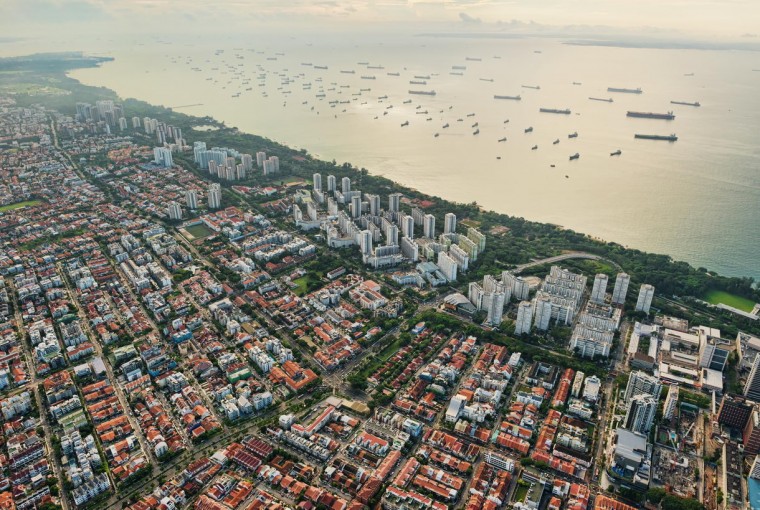 Koh says he spent roughly a year and a half shooting first from tall buildings, and then started his airborne aerial photography in the middle of last year, on board Eurocopter EC120, Eurocopter Super Puma and Boeing CH-47 Chinook helicopters.
Imagine standing or kneeling in one of these powerful monsters, shaking about, and actually trying to take good pictures.
"I could be on a 2-hour flight and I wouldn't remember or be conscious that 2 hours flew by (pun intended) when my camera is to my eye constantly," he says.
He explains that he keeps himself and his equipment safe through harnesses and straps. His camera is strapped to him, he is harnessed to the helicopter or whichever aircraft he happens to be in, as are his equipment and bags, which he makes it a point never to open while up in the air.
"So thankfully, I have not dropped anything yet... hopefully never!" he quips.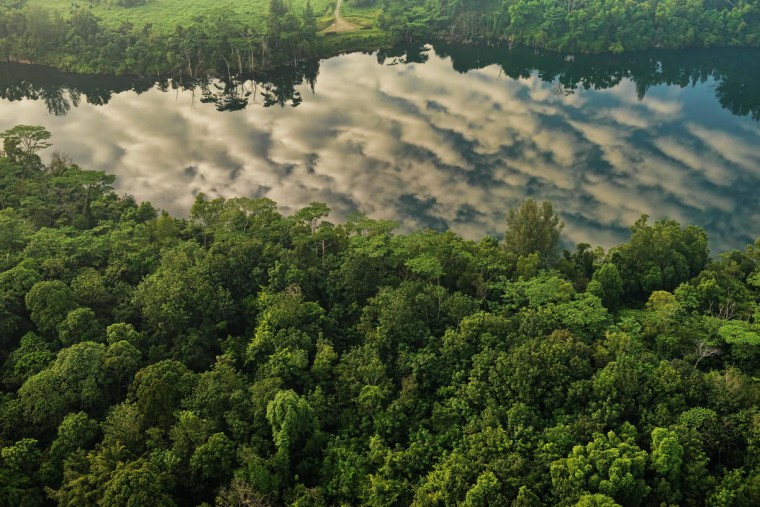 If you think being strapped to a helicopter to shoot is tough enough, he shares that it gets worse.
"At times, the wind blowing into my face was so strong, tears obscured my vision and I had to shoot by instinct," he says.
(In case you don't realise what this means, he was effectively shooting blind.)
"The civilian helicopter was smaller and I needed to remain strapped to my seat as I could not stand up or move about, so more planning was done to maximize shoot angles."
Koh shot a crazy 25,000 images before whittling them all down to roughly 120 that eventually made it into the hard cover book. He shot buildings and forest, beaches, sea and more.
He says he has no favourite picture, out of all these, but this special one surprised him when he looked back to process it:
"It was a photo of an ordinary sand bar, but it happened to be taken at just the right altitude and angle... like an optical illusion," he shared. "I only discovered it when I was going through the photos."
We won't tell you what it is to spoil it for you.
Click here for more information about "Over Singapore", and here for more of Koh's work.
Top photo courtesy of Richard Koh.
If you like what you read, follow us on Facebook and Twitter to get the latest updates.
If you like what you read, follow us on Facebook, Instagram, Twitter and Telegram to get the latest updates.