Four days after a dead sperm whale washed up on Jurong Island, the Lee Kong Chian Natural History Museum (LKCNHM) has come out to christen it 'The Singapore Whale'.
In a blog post published on July 14, LKCNHM shared a list of facts concerning the discovery of the sperm whale carcass, including the fact the whale is female and it is the "first confirmed record of its kind in the coastal waters around Peninsular Malaysia."
LKCNHM stated that the "present Singapore specimen probably died a few days before it was discovered." The cause of the whale's death is not known yet.
The museum shared that due to its immense size, examining the carcass as a research specimen "will be a slow and massive (not to mention very smelly) exercise."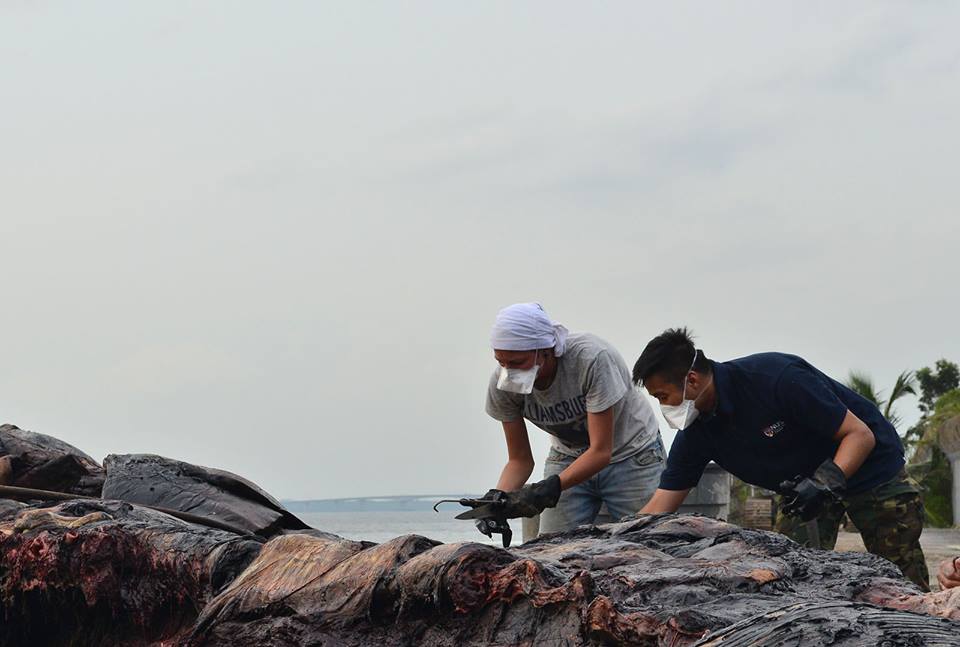 It also shared that the bones of the sperm whale will be put on display at the museum after it has been processed. It added that this sperm whale specimen "will now really be THE "Singapore Whale" and will enthrall a new generation of Singaporeans and residents."
Previously, a whale skeleton belonging to a baleen whale stranded Malacca in June 1892 was on display in the old National Museum from 1907 to 1974. It was known as "Singapore Whale" to older Singaporeans and was given to Muzium Negara in Malaysia. It is now housed in the Maritime Museum on Labuan off Sabah.
If you would like more information about the whale's discovery, please visit LKCNHM's blog post.
If you like what you read, follow us on Facebook and Twitter to get the latest updates.
If you like what you read, follow us on Facebook, Instagram, Twitter and Telegram to get the latest updates.